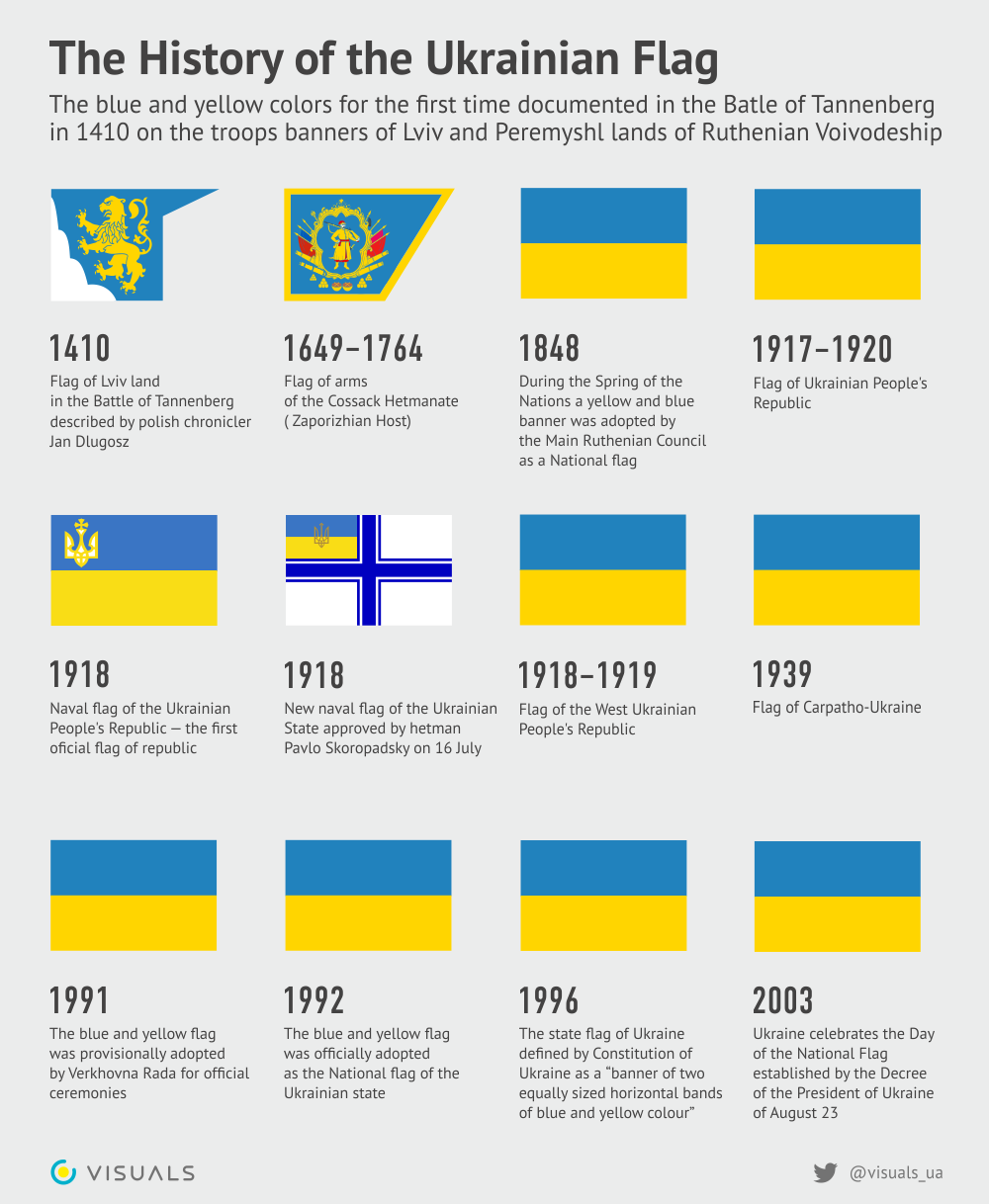 The History of the Ukrainian Flag (Infographic: @Visuals_UA on Twitter)
Article by: @Visuals_UA on Twitter
The blue and yellow colors for the first time were documented in the Battle of Tannenberg in 1410 on the banners of the troops of Lviv and Peremyshl Voivodeship.
1410 — Flag of Lviv land in the Battle of Tanneberg described by Polish chronicler Jan Długosz
1649-1764 — Flag of arms of the Cossack Hetmanate (Zaporizhian Host)
1848 — During the Spring of the Nations a blue and yellow banner was adopted by the Main Ruthenian Council as a national flag
1917-1920 — Flag of Ukrainian People's Republic
1939 — Flag of Carpatho-Ukraine
1991 — The blue and yellow flag was provisionally adopted by Verkhovna Rada for official ceremonies
1992 — The blue and yellow flag was officially adopted as the National Flag of the Ukrainian state
1996 — The State Flag of Ukraine defined by the Constitution of Ukraine as a "banner of two equally-sized horizontal bands of blue and yellow colour"
2003 — Ukraine celebrates the first Day of the National Flag established by the Decree of the President of Ukraine as August 23.
---
Related:
Edited by: A. N.
Tags: History, Ukraine, Ukraine national symbols, Ukrainian flag, Ukrainian history