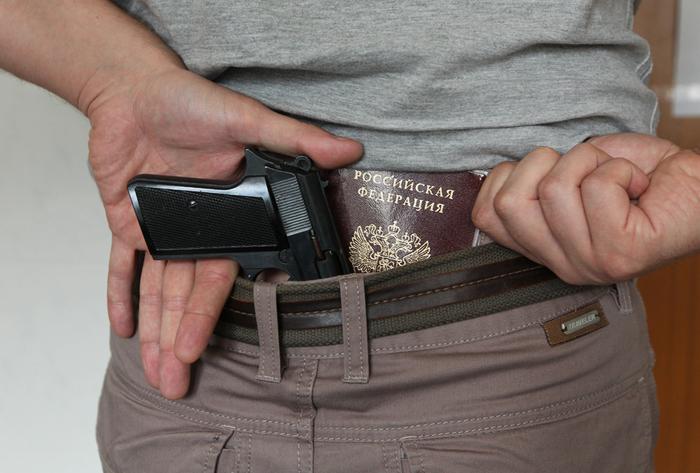 Image: newsland.com 
A group of Russian State Duma deputies, working together with experts from the Interior Ministry and the Russian Guard, are preparing a draft bill that would allow Russians to use with impunity any amount of force they deemed necessary to defend their lives and property against attack.
The measure is a response to a 25 percent increase in the number of armed attacks on Russians in the last year and to cases in which those who have used to defend themselves are charged with crimes.
The backers of this measure, Mikhail Falaleyev reports in Rossiiskaya gazeta, say that "Russians must not be afraid of defending themselves, their homes, life and the health of their family members" but instead must have rights as Americans do in most states to use force against those they believe are threatening them.
Pressure for such a new law has been growing. In the past, proposals to make such change have been rejected by the parliament. But court cases in which those who used force to defend their lives and properties were found guilty have changed the atmosphere and made the passage of this measure more likely, the journalist suggests.
If this proposal is adopted, there likely will be an upsurge in the number of Russians who want guns and in the number of incidents in which guns are employed. At present, experts say there are approximately 25 million guns in private hands in Russia and that that number is rising rapidly.
---
Related:
Tags: criminalization of Russian state, International, Putin regime, Russia, Russian Duma, violent crime