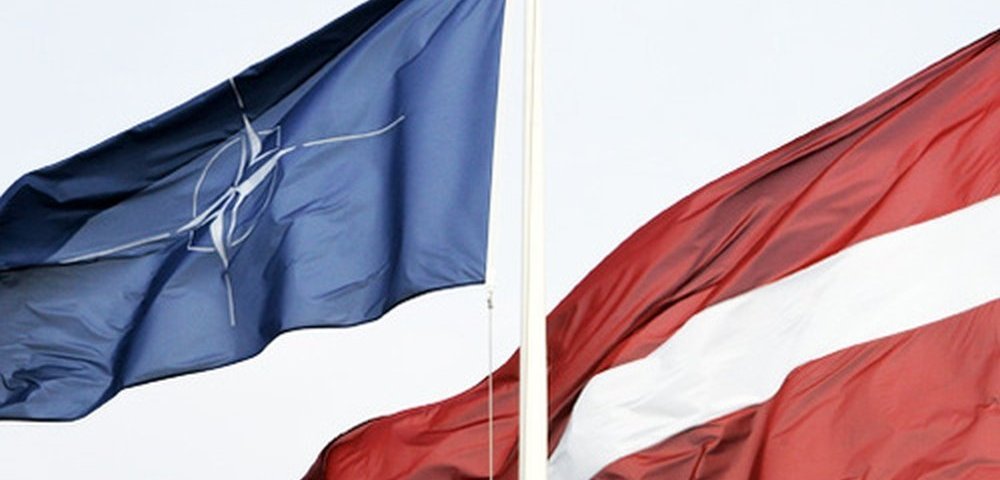 Fifty-five percent of Latvians say they are ready to take up arms to defend their country in the event of a Russian invasion, and 39 percent say they will join or support in one way or another a popular resistance movement, according to a SKDS poll commissioned by the Latvian defense ministry.
The poll, carried out last November, asked Latvians what they would do if Russia invaded.
Eight percent said they would join the Zemessardze, the Latvian volunteer armed organization which is part of the country's armed forces.
Seven percent more said they would resist by force of arms without joining that group, and 24 percent said that they would provide support for those resisting any new Russian effort at occupation.
The survey also found that 54 percent of the sample would remain in Latvia, while 31 percent said they would leave it.
The presence of NATO forces in Latvia has led 45 percent of Latvians to say that the security situation there has improved over the last year, but 29 percent said it had not changed anything, and seven percent suggested that the country's security had deteriorated over the past year.
Fifty-nine percent of Latvians support the presence of NATO forces on their country's territory, and 43 percent would like to see their basing made permanent.
At the same time, 17 percent oppose that policy, with 30 percent not willing to express an opinion either for or against such basing.
Meanwhile, in Estonia, the government has simultaneously promoted in rank some 200 senior officers, a move that Allan Khants, the editor of the Russian newspaper, Estlyandskiye gubernskiye novosti, says indicates that Tallinn plans to expand the ranks of its cadres military in order to take in more soldiers as needed.
---
Related:
Tags: Latvia, Military analysis, NATO, Poll, Russia-Latvia relations, Russian military threat, Sociological survey