The Maltese foreign minister has warned that Putin may wage a new "civil war" in Libya to provoke a new migration crisis in the EU particularly ahead of the elections in France and Germany. How realistic is this?
While US President Donald Trump is doing its best to prove that Russia is going to become a "reliable partner" of the USA in its fight against Islamic State, increasingly more experts both in the USA and abroad insist that Moscow provides no help to the West in its war against terrorists, on the contrary it seeks to destabilize the Middle East to cause new waves of refugees to Europe.
New CIA head Michael Pompeo said at the Senate hearings that "Russia has reasserted itself aggressively, invading and occupying Ukraine, threatening Europe, and doing nearly nothing to aid in the destruction of ISIS."
Maltese Foreign Minister George Vella in his statement last month warned that Putin may wage a new "civil war" in Libya to provoke a new migration crisis in the EU particularly ahead of the elections in France and Germany.
In Vella's words, Libyan commander Khalifa Haftar with his army is moving gradually from the east to the west … and possibly, eventually linking up with his colleagues from the west, from Zintane, and advancing in a pincer movement on the region of Bani Walid, Misrata, and Tripoli.
"That would be disastrous because it would create civil war and it would create more refugees running away from Libya," he said.
Vella also raised the alarm on Haftar's contacts with Russia, that Moscow, which has funded Haftar, had a strategic interest in establishing a foothold in the central Mediterranean.
"It's very difficult to predict what's going to happen. We all know the Russians' dreams have always been to have [military] bases in the Mediterranean," he said.
According to Vella, on 12 January, Haftar toured Russia's aircraft carrier, the Admiral Kuznetsov, as it was sailing from Syria. He also held a video call with Russian Defence Minister Sergey Shoygu.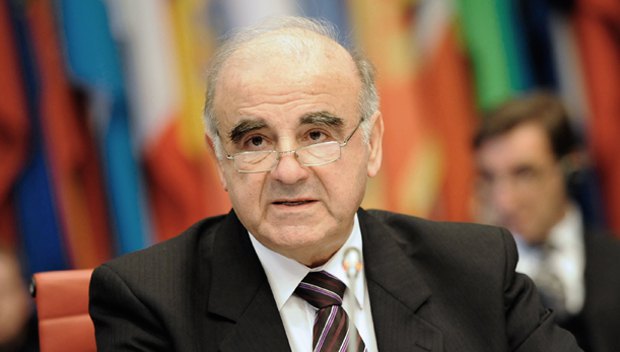 Another warlord, Khalifa Ghwell, tried to stage an anti-government coup in Tripoli on 12 January, highlighting the fragility of the country, Vella said.
"Libya is on the brink of becoming a failed state," he warned. He recalled that this is happening amid the Malta-led EU efforts for the past six months to reach a deal with the Libyan government in Tripoli to stem the flow of refugees to Europe.
The outgoing US ambassador to the EU, Anthony Gardner, said Russian president Vladimir Putin was not a partner for the West.
"To think that Russia is somehow seeking to promote our shared agenda is folly," he said.
European politicians' suspicions are not unjustified. Over a year ago, Israeli expert and rabbi Avraham Shmulevich gave a detailed account of the Russian agent network in the Middle East and the Kremlin's role in the creation of Islamic State.
"In the course of several years, Moscow has been creating a 'green corridor' for militants wanting to join terrorists. Because they provided no explanation for this, we can assume the worst. Besides, the Russian intelligence has a detailed dossier on very many ISIS commanders and it would be good to understand how they are going to use this information. Shortly, there are suspicions in this regard and Russia is doing nothing to dispel them. At least for now we can only reliably say that Russia was involved in the creation of Islamic State. I'm not saying that it was in full control of the terrorists but it certainly has some leverage over this group," he explained.
According to the rabbi, Russian officers directly cooperate with Hezbollah, supplying it weapons.
"Russian aviation coordinates its flights directly with Hezbollah militants, Russian instructors train their members, so we can say that they have already formed a 'combat fraternity' of sorts," Shmulevich said.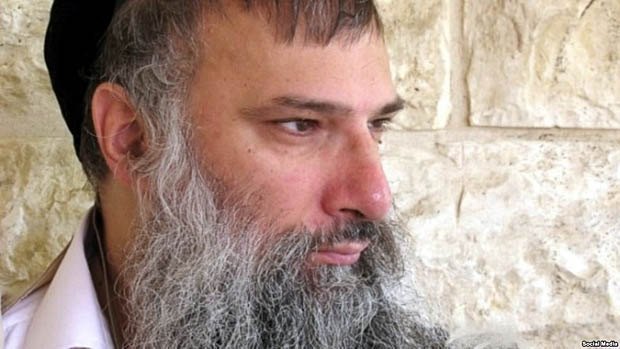 By the way, the Russian president's special envoy to the Middle East, Mikhail Bogdanov, said in November 2015 that Russia does not and is not going to consider either Hamas or Hezbollah terrorist organizations while Muni Katz, a brigadier general in the Israel Defence Forces, writing for the Washington Institute for Near East Policy, said that working alongside Russian forces enhanced the Lebanese group's offensive experience.
To sum it up, Shmulevich says there is Russia's "air umbrella" for Hezbollah, which includes supplies of arms and instructors, aviation support and so on, which significantly strengthens the Arab terrorists.
US sources also confirm the Israeli expert's conclusions. A year ago, the Daily Beast said Hezbollah was receiving heavy weapons directly from Russia with no strings attached. "The commanders say there is a relationship of complete coordination between the Assad regime in Damascus, Iran, Hezbollah, and Russia," the article's author Jesse Rosenfeld said.
"The Daily Beast met the commanders on separate occasions at the end of December and the beginning of this year in Dahiya, a majority Shia working-class southern suburb of Beirut. They declined to use their real names because they are not authorized to speak to the media, but both say Hezbollah is directly receiving long-range tactical missiles, laser guided rockets, and anti-tank weapons from Russia," he said.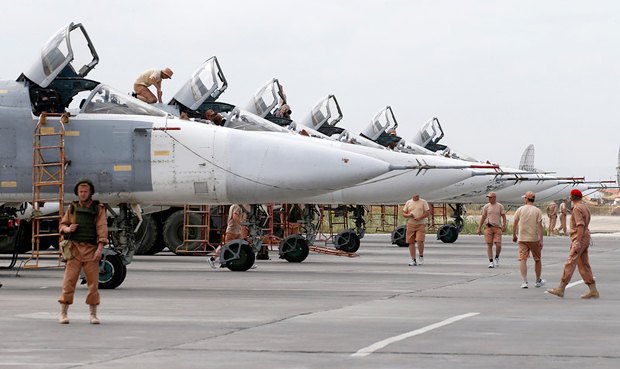 "We are strategic allies in the Middle East right now—the Russians are our allies and give us weapons," said one of the Hezbollah officers who chose to call himself Commander Bakr.
Bakr said that the Russians rely on Hezbollah for intelligence and target selection. "Without their air force we can't advance and they couldn't give us air support without our information from the ground," he said with evident pride. The Russians had also put Special Forces on the ground in the Latakia district, he said, especially around the airport used by Russian planes.
Bakr said that Russia has been increasing its support for his armed movement since 2012.
"Russia's deputy foreign minister, Mikhail Bogdanov, met with Hezbollah's leader Hassan Nasrallah in Beirut in 2014 to discuss regional developments. Last November, Bogdanov issued a statement making clear that Russia does not consider the organization a terrorist group," the journalist recalled.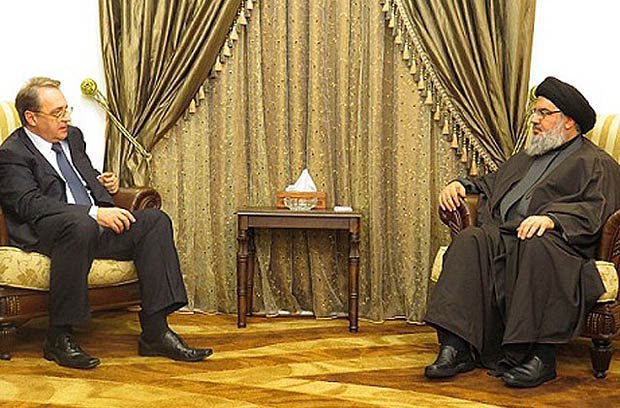 When it comes to Libya, reports on Khalifa Haftar's contacts with Russia get confirmed by Ukrainian sources. In particular, his name was mentioned during an operation to release 23 Ukrainian civilian specialists captured by the Libyan Transitional National Council in Tripoli in late August 2011 and sentenced to 10 years in Libyan prison. Certain Stanislav Selivanov, who called himself a Ukrainian national, joined the efforts to have the captives released in parallel to the Ukrainian authorities. Selivanov also had a Russian passport while some Ukrainian media described him as "Moscow's agent". After all, Selivanov reached a deal on the release of the captives, which was signed by a deputy minister of the Libyan National Army, Gen Khalifa Haftar.
It turned out that Haftar did not hold any official post in Libyan government offices, thus he could not act on behalf of the government or the Defence Ministry. After this incident, Selivanov's contacts with Libya did not stop and he frequently travelled to Libya in 2012-13 to attend court sittings, visiting the Russian embassy in Tripoli in the breaks.
Read also: The Splendors and Miseries of Russian special services
The most interesting bit happened after the start of Russia's hidden aggression against Ukraine in spring of 2014. In March 2014, Selivanov turned up in Crimea which was occupied by Russian troops where he commanded several units of the so-called "Crimean self-defence" which were seizing Ukrainian units. On 10 May 2014, the news centre Southeastern Front, which was run by the Anna News agency (controlled by the Russian special services and having experience of conducting an information war in Syria in support of the Bashar al-Assad regime and Russia's policy in the region), hosted a Skype conference with Antratsyt, Luhansk oblast with the participation of a political instructor of a "volunteer" unit, Stanislav Selivanov. Selivanov made an ardent and inspiring speech about forming a volunteer unit out of "local residents" to fight "fascists" and "banderites" in the Donbas.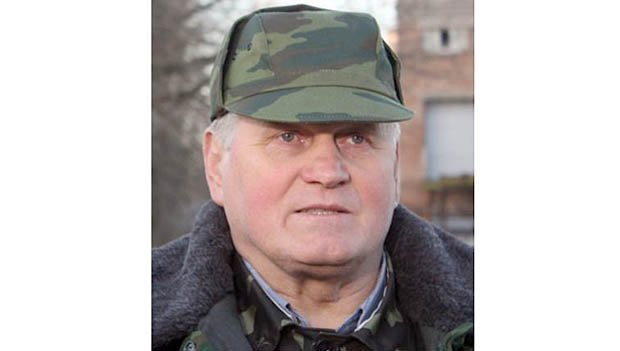 Another important channel of the Kremlin communication with the Libyans is the Russian Orthodox Church. As I noted earlier, the Russian Orthodox Church is further turning into a mechanism of Russian propaganda or even intelligence. This trend fully revealed itself in the Ukrainian Donbas when the Russian Orthodox Church in fact inculcated its believers that the fight of the Ukrainian authorities against the armed units which seized a part of the country is the fight of the "fascists" and "Euro-sodomites" against the Orthodox Church. Believers in Donbas were made to believe by the religious propaganda that if Ukraine's integrity is restored, the churches of the Moscow patriarchy will be seized by "dissenters", "updaters" and other "enemies of the church." As a result, people prone to such propaganda started to think of the war as their "sacral commitment."
"Cheka members in frocks" are no less active in the Middle East. Archpriest Zakhariy Kerstyuk's efforts in this field are especially visible. According to media reports, before 2014, father Zakhariy mostly toured the Islamic world on emissary missions. His destinations included Libya, Syria, Iraq, Lebanon and Iran.
Initially, Kerstyuk was a rector of the St Andrew the Apostle cathedral of the Ukrainian Orthodox Church of the Moscow Patriarchate under the Ukrainian embassy in Tripoli in the Gaddafi times. After the Libyan leader was toppled, Kerstyuk left the country but came to visit occasionally. He took part in negotiations on the release of captives alongside Selivanov, praised Gaddafi and Bashar al-Assad and even organized various pro-Assad events in Ukraine.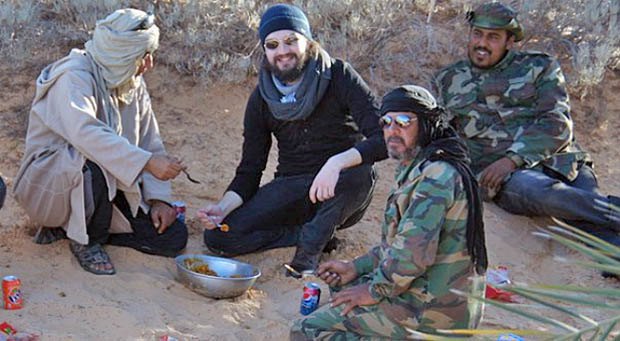 In 2013, he visited Libya again and photos from this trip are available online. By the way, when he was there, there was a hostage crisis in In Amenas, 200 km from Gademes where father Zakhariy was. Kerstyuk is also known for his support for the "Russian world" in Ukraine and his ability to show up in the right place and the right time for some armed conflicts.
To put it short, Russia seems to have long been engaged in destabilization efforts in the Middle East and currently, we are witnessing just another flare-up. A new migration crisis will inevitably boost European public support for right-wing radicals closely associated with Putin, thus serving another blow against European values and global security.
---
Related: