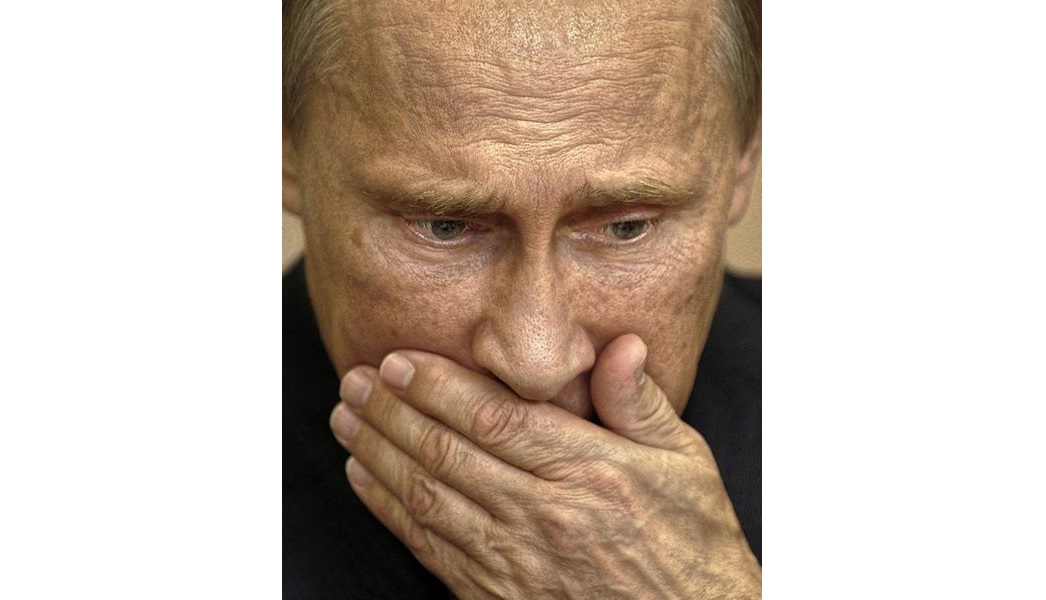 Vladimir Putin at a meeting in St. Petersburg, Russia in 2013 (Image: Alexander Petrosyan) 
Russian officials have always manipulated and sometimes totally falsified statistical information about their country, but in the coming months as Vladimir Putin prepares for his re-election campaign, they are certain to do so even more than in the past to suggest the country as flourishing even if it is not, Sergey Shelin says.
The Rosbalt commentator says that plans to release statistics showing Russia and Putin in one as well are already part of the pre-election planning, now in full-swing given that the voting is only 18 months away and that such data are needed to counter "rumors" that things aren't so good.
In sum, "the pre-election 2017 despite anything must become a year of economic and social victories, at least on paper."
Some of this will be achieved by changing the way certain statistics are calculated, as has happened in the last few weeks when GDP was "corrected" upward by changing the rules for its calculation.
Another part will be achieved by changing the base lines against which the data are compared. If the situation in Russia looks bad compared to what it was in 2013, then Moscow statisticians will put out data comparing things to that in the crisis year of 2016 and say things are getting better and better.
But a least some of this will reflect open falsification, especially if the Kremlin decides it needs to claim not a one percent growth rate but "three or even four" in order to win over those who think things are not going well, Shelin continues.
One place where all these methods may be employed together, the Rosbalt commentator says, is to allow Putin to claim that he has fulfilled his earlier promise to "catch up and surpass" Portugal in terms of GDP. By using "progressive methods," Shelin says, that can be achieved "without any difficulty. It is only a matter of sleight of hand."
The Kremlin's statisticians will face a somewhat more difficult but not insuperable problem in presenting data "directly connected" with the lives of ordinary Russians such as housing, food prices, and wages and salaries. There people have their own experiences to rely on; they must be convinced that what they see with their own eyes is an exception.
These statistical magicians have the following tasks:
Their "minimum program is to forget about the miracles of 2015 but by any means to achieve some kind of growth in 2017 in comparison with the unsuccessful year of 2016."
Their "maximum program" is to do even more by changing statistical methods and simply putting out inaccurate information.
They may take such steps regarding demography, given that births are falling. They can claim, somewhat plausibly, that there are more births than counted because many are out of wedlock, but one can be sure that if they come up with figures including those now, they will compare them only against figures from the past that didn't include such children.
The statisticians are likely to make similar efforts with regard to Putin's much-ballyhooed "May decrees." While most think these were fulfilled because that is what the media say, statistics show that they haven't been; and so the statistics will have to be brought into line with the Kremlin's "truth" in order to help Putin win support.
---
Related:
Tags: International, Moscow's manipulation of statistics, Putin regime, Russia, Russian demographics, Russian economy, statistical analysis, statistics