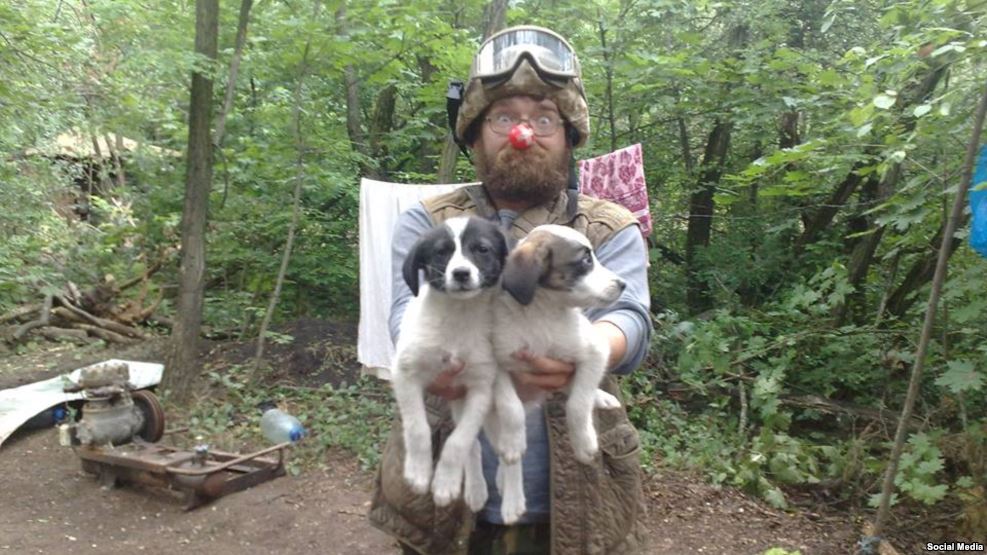 Taras Oboitsa is a hospital clown from Rivne and a demobilized commander of the 40th Artillery Brigade. He firmly believes that lots of love and caring adults can return children who have lived through war to a peaceful and normal life.
Taras is one of the initiators of the hospital clown volunteer movement in Ukraine. When fighting intensified in Donetsk Airport and Debaltsevo, he decided to defend his country against the Russian invaders.
"This was my thought: "Either they will break us or we must all get up and go! I told them I was volunteering… and I went."
So, the hospital clown packed his military uniform alongside his colorful balloons and bright-red noses into his duffel bag, and went to war. He believes that children who are victims of this hybrid war and who have remained in occupied Donetsk and Luhansk can return to a peaceful life.
"I didn't see very many children in the war zone. But, the kids I did see were not getting enough attention. What they need is to be surrounded by love and care."
Taras hopes and dreams that hospital clowns will soon become a regular phenomenon in Ukrainian hospitals, helping seriously-ill children to bear their suffering and illnesses. He feels that courses in hospital clowning and the science of humour should be offered at medical universities and colleges.
"Our soldiers and our children are in the same boat. They are all lying in their respective trenches, fighting against a hidden enemy. The children are fighting their respective diseases, while our soldiers are out there, fighting against the enemy. That's why I'm currently studying psychology… I'd like to be more competent and more useful."
Tags: Donbas war (2014-present), Help Ukraine, hospital clown, Russo-Ukrainian War (2014-present), seriously-ill children, soldiers, trenches, Ukraine