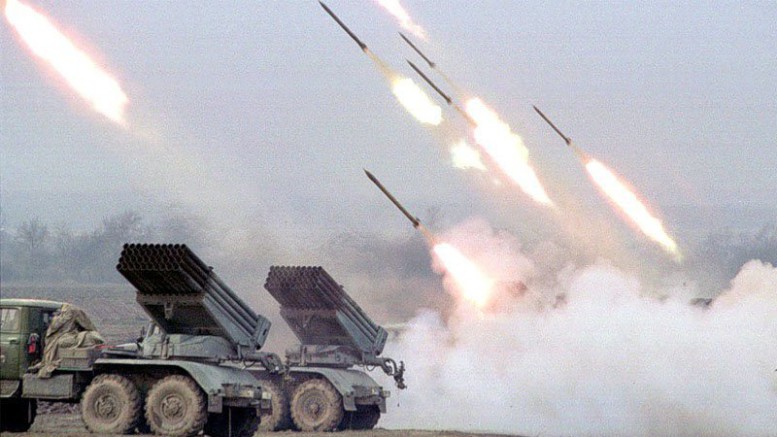 Russian "Grad" (Hail) multiple-launch rocket systems firing at Ukrainian positions (Image: mediarnbo.org) 
Because the United States will be distracted by its elections and their aftermath, Andrey Illarionov says, the next 30 days represent "the best situation for destabilizing" Ukraine from Moscow's point of view. Indeed, Vladimir Putin is likely to take a variety of challenging steps there and elsewhere during that period.
Speaking on 112 Ukraina television, the Russian analyst says he has no inside information about this but does believe that Moscow is going to exploit the lack of attention American leaders are likely to be paying to the rest of the world as a result of the US elections.
And he points out that it has "already been practically declared that on November 8 will be renewed the attack on Aleppo." That is no accident because that is election day in the United States. "What measures and methods could be applied to Ukraine is impossible to say. But the entire arsenal of both conventional and hybrid means" is well-known."
Therefore, in the coming days, Illarionov says, "one must not exclude anything."
---
Related:
Tags: destabilization of Ukraine, Donbas war (2014-present), Military analysis, Putin, Russia, Russian aggression, Russian military threat, Russo-Ukrainian War (2014-present)