Protests against Russian conductor Vladimir Spivakov in New York on 19 May 2014 
On 29 October, Russian pianist Denis Matsuev will give a concert at the New England Conservatory in Boston. Apart from being the confidant of Russian President Vladimir Putin, he is one of 511 Russian cultural figures that back in March 2014 signed a collective letter in support of Putin's order to use the military against Ukraine.
As a result, Russia annexed the Crimean peninsula – the first annexation of another European country's territory since World War II, and is now engaged in a war in eastern Ukraine.
Despite their support for Putin's armed aggression against Ukraine, Russian musicians that signed the letter are regularly invited to leading concert venues in the world.
Protests against Mr. Matsuev's last visit to Boston, in June of 2014, took the form of the Arts Against Aggression street festival. The festival's classical music concert included a moving performance by award-winning pianist Pavel Gintov, who traveled to Boston for the occasion. To make the concert possible a concert quality baby grand piano was placed in the middle of the festival's outdoor space.
Since Mr. Matsuev's last visit to Boston, thousands of Ukrainians have died, and many more have been injured or displaced as a result of the war Russia is waging in the East of Ukraine. Further, as has been extensively covered in the news, recently Russia has also been involved in a brutal bombing campaign in Syria. None of this, however, has led Mr. Matsuev to reconsider his support for Mr. Putin.
On his upcoming visit to Boston, Mr. Matsuev should certainly expect to once again be greeted by creative protests. Fans of classical music can join the protests against Mr. Matsuev's appearance and to boycott Mr. Matsuev's performance.
On 10 October 2016, Pavel Gintov sent the enclosed open letter to the Acting President of the New England Conservatory Tom Novak:
An artist's reputation as a weapon of war propaganda
In 2014, for the first time since World War II, we saw European borders changed through the use of force: Russia invaded and annexed the Crimean peninsula, a part of Ukraine. The annexation began with Russian troops seizing the government buildings, surrounding Ukrainian military bases, and taking over the airports and other strategic objects.
At the same time, a collective letter from Russian artists was published. Among others, world-renowned musicians Valery Gergiev, Vladimir Spivakov, Denis Matsuev, and Yuri Bashmet spoke in support of Vladimir Putin's actions in Ukraine and assured Russian citizens that these actions are necessary. This letter has served as a powerful weapon of propaganda to convince not only the Russians but also music lovers all over the world that Russia's invasion of Ukraine was justified.
Since the appearance of that letter, people in New York, Boston, Philadelphia, London, Munich, Tel Aviv, Bordeaux, and many other cities protested against the artists who willingly took part in war propaganda. The most common response that the protestors received from the concert venues and orchestras was: "We are proud to collaborate with such distinguished artists regardless of their political views."
It has been two and a half years since this war started. It has taken thousands of lives and caused mass destruction of cities. Almost two million people lost their homes. Among the victims of this war were 298 passengers of the Malaysia Airlines Flight 17 that was shot down over the Donetsk region of Ukraine in June 2014. Investigations recently confirmed that the airliner was shot down by a BUK missile, a sophisticated anti-aircraft weapon that was brought from Russia.
Surprisingly, managers of the concert venues haven't changed their minds since 2014. Whitewashing war, destruction of cities, deaths of innocent people is still just a "political view." I wonder then if they would respect "views" of those who support ISIS or Al Qaeda. Would they respect someone who wrote an open letter of solidarity with those who organized 9/11? If it happened to be a famous musician, would they invite him to perform at the most iconic concert venues?
It makes me sick to my stomach that people who openly and proudly support killings of thousands of people are being invited to perform at world's best concert halls and receive applause from those who consider themselves civilized society.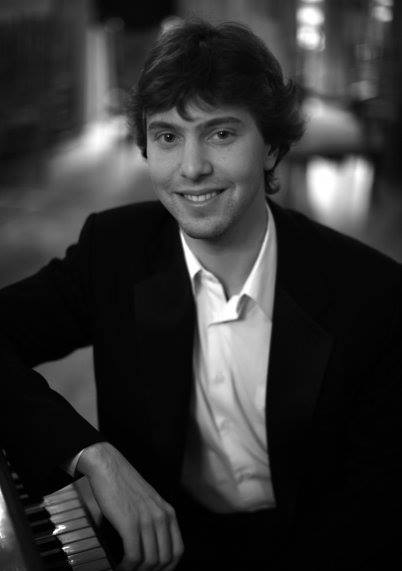 Pavel Gintov, Doctor of Musical Art, is a concert pianist and graduate of the Manhattan School of Music. He created the website
russianartists4war.com
, which exposes artists that signed a letter supporting Putin's policies.
Related:
Tags: Music in Ukraine, Op-ed, Putin