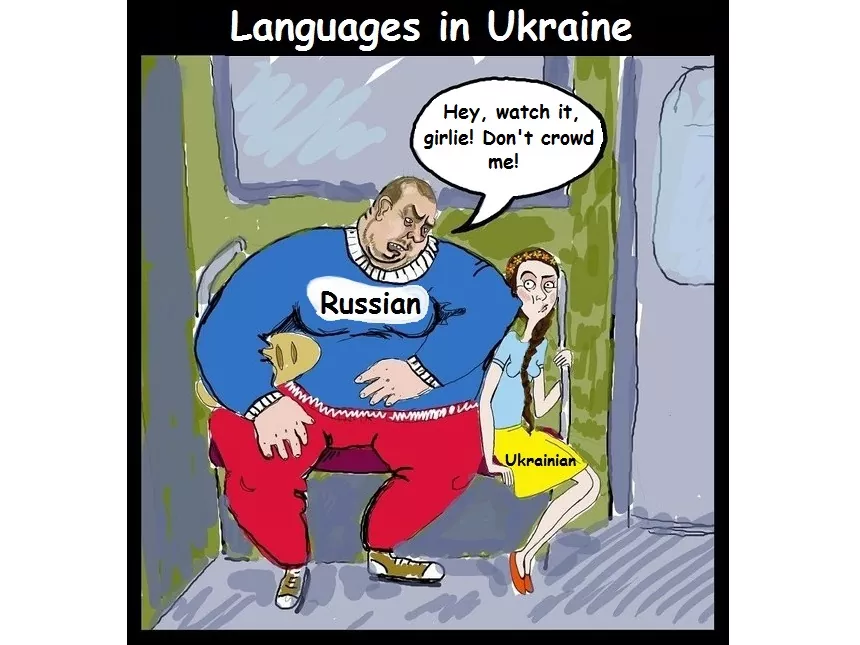 The quota system in Ukrainian broadcasting is a weapon against a cynical internal information war, where creeping Russification still remains an important component in the absorption of Ukraine.
When, on August 2, 1944, the anniversary of the famous Ilinden Uprising, Democratic Macedonia was proclaimed as part  of  Yugoslavia — the future independent Republic of Macedonia — there was simply no literary Macedonian language in existence.
On the territory of the future republic, people spoke various Slavic dialects, but Bulgarian was the official language at that time, and before that it was Greek, Turkish, Serbian.
What happened during the following decades besides the codification of the Macedonian language?  Not only did people begin to speak this new literary language, it became the language of Macedonian radio and  television. Newspapers were published in it. It was used in songs.
Films were made in it. It became the language of international communication. And now the ethnic Macedonians began to communicate with the ethnic Albanians in Macedonian and not in the Serbian language.
Of course, I would be lying if I said that the Macedonians have forgotten or do not understand Serbian or Bulgarian. That would be ridiculous. After all, for five decades Serbo-Croatian was the  main language of the state in which the Macedonian language was developing — and it was the language used in the lion's share of media products, songs, and films.
Yes, the Macedonians can instantly switch to one of the other very similar languages. Of course, I will not claim that even now there are no songs by Serbian artists on Macedonian radio. They can be heard, and many of them. In Macedonia, no one pays any attention to this because native music still dominates broadcasting.
Macedonian performers do not take prizes at Eurovison, but anyone who makes it to the festival becomes a real hero  for the Macedonian youth. Not a single news anchor or talk show host on any Macedonian radio or TV station would consider using Serbian on the air.
There are 1.5 million Macedonians in the world. Ukrainians number 45 million. The language spoken in our country has been used in literature and business for many centuries.
And now, on June 2016, we rejoice because  our parliament has finally established broadcasting quotas — "every third song will be Ukrainian!" Every third one…
Naturally, I also consider this a great achievement because it is the only alternative to the false excuses, these constant explanations that they "don't listen," "don't advertise," "don't understand," the only weapon against the cynical internal information war against our country, where the creeping Russification — the "simple, more commonly understood, better" — still remains an important part of the absorption of Ukraine.
But when I think of tiny Macedonia, shame and despair overwhelm me.
---
Related:
Tags: Music in Ukraine, Portnikov, quotas, Ukrainian broadcasting, Ukrainian language, Ukrainian media, Ukrainian music