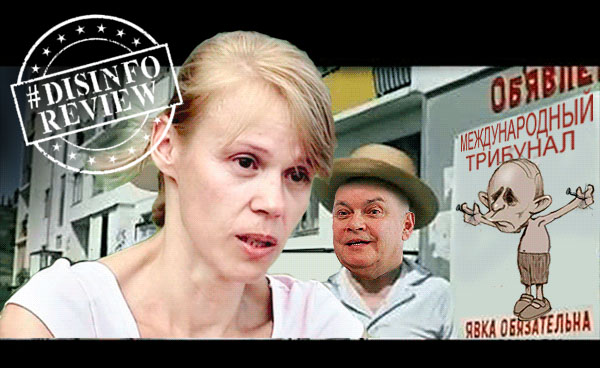 European Union's special Task Force StratCom East collects examples of the Russian disinformation attacks and publishes them in a weekly "
Disinformation Review
." Euromaidan Press chose Top 5 of the most absurd and outrageous fakes of
issue 11
of the booklet, released on 19 January 2016.
Fake #5: Ukrainians are feverishly buying Russian products
On th 8th of January the portal "Antifashist" has published a news claiming that Ukrainians are "feverishly" buying Russian products before the trade embargo begins. Due to the source, Russian goods are "swept away" starting from deodorants to pampers. The representatives of the big and medium business allegedly think, that Russian goods will be entering Ukraine with different marking (e.g. of other CIS states) and will be more expensive.
No evidence or statistics regarding changes in consumers' behavior in Ukraine was given, no expert or businessman was quoted.
Fake #4: German government buys Czech prostitutes for the refugees
Couple of Czech outlets (prvopodstata.com and svetkolemnas.info) published information on 8 January, that the German government buys Czech prostitutes to satisfy the needs of young refugees. Due to the media, the prostitutes then spread refugees' sexual diseases among the Czechs. It is explained as a revenge by German government and Angela Merkel for the Czech government's unwillingness to accept refugees.
No official source was quoted, no evidence was given.
Fake #3: Poroshenko announced he was the reincarnation of Mazepa and Bandera
"One night I dream that I am a hetman Ivan Mazepa, another night I dream that I'm Stepan Bandera. Our scholars did some research and I had to take part in some of it… Due to our very respected in the whole world scholars, this is about reincarnation" – LiveKuban.ru and Oppps.ru quoted Ukraine's president on 11 January.
Cossack leader Mazepa sided with Charles of Sweden against Peter I in the Battle of Poltava in 1709, and Stepan Bandera was a leader of the Ukrainian nationalist and independence movement in the XX century. Both figures are controversial and hated in Russia.
The fake was so obvious, that even Vladimir Solovyov, a popular TV-anchor and pro-Kremlin mouthpiece, denounced it.
Fake #2: Ukrainian nazis were taught to hate Russians
Russia's Defense Ministry television channel "Zvezda" published news claiming that Ukrainians were taught to hate Russians with an eloquent title "Cutthroat Nazism: how Ukrainians were taught to hate Russians." The article was illustrated with a photo of a purported Nazi march.
In fact, the photo was taken in Moscow during the 2013 nationalist meeting known as the Russian March.
Unsurprisingly, after StopFake published the refutation, Zvesda has changed the title photo of the article to a less obvious one.
Fake #1: A Russian girl was raped in Berlin by migrants
The news about migrants raping a Russian girl in Berlin made the rounds through majority of Russian mainstream medias on 16b January: Perviy Kanal, Vesti.ru, Zvezda TV channel, NTV and Ren TV channels. Berlin police representative Kerstin Ismer in a comment for Deutsche Welle later demented that information. "As a result of investigation, neither kidnapping, nor rape didn't take place," – she said on 17 January.
Berlin police denounced the information about alleged kidnapping and rape, making this story sound just like the infamous Russian fake about a boy purportedly crucified by the Ukrainian army.
Tags: Disinformation, International, Russia