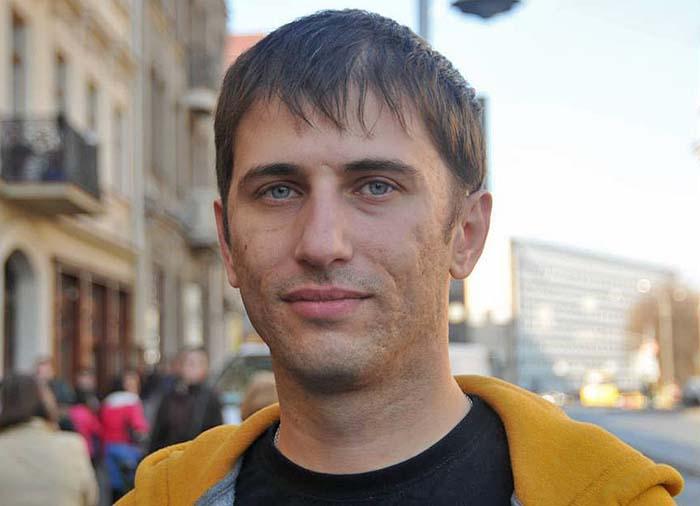 The court will convene at the Lviv Regional Administrative Court on September 3. Svyatoslav Litynsky, lecturer at the Ivan Franko University expressed his outrage at Minister Arsen Avakov's speech in Russian during the presentation of the new patrol police in Lviv. He is demanding that the Interior Minister provide an authentic translation of the speech in the official language of the country.
– It so happens that I represent civil society in the selection of people who want to serve in the new police force. – says Svyatoslav – So decided to watch Avakov's official speech on Youtube.  Suddenly I realized that he was speaking Russian! Ukrainian law stipulates that all official state authorities and institutions must make statements and give information in Ukrainian, and if this is not possible – provide an authentic translation. This is why I appealed to the Interior Ministry. But, they refused to listen to me. So I was forced to go to court because I don't understand what Avakov is saying. I didn't study the Russian language at school.
Svyatoslav thinks that Avakov will be represented in court by someone from the regional department of the Interior Ministry in Lviv Oblast.
Svyatoslav Litynsky is well known for demanding that the official state language – Ukrainian – be used in the consumer market. He has carried his case to court and sued different institutions, enterprises and companies. He recently became the first Ukrainian citizen to be issued a passport only in Ukrainian.
Some years before that, he also won a legal battle against washing machine manufacturers to have the instructions on the instrument panel written in Ukrainian.
Tags: Avakov, new police force, News, official state language, Ukraine