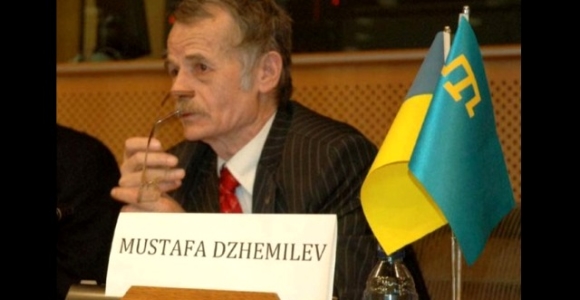 Mustafa Dzemilev, Deputy of the Verkhovna Rada of Ukraine, special representative on Crimean issues under the President of Ukraine, declared that Ukraine has decided to create a Muslim battalion under the Armed Forces of Ukraine.
"It has been decided to establish a Muslim battalion, which will be subordinated to the Ministry of Defense of Ukraine, and which will be mainly deployed along the Crimean border in the Kherson Oblast. A fairly large number of Chechens, Ingush, Azerbaijanis, Uzbeks and other nationalities have expressed their desire to serve in this battalion. They wish to do their part and help defend the independence and territorial integrity of Ukraine." said Dzhemilev in Ankara (Türkiye) at the World Congress of Crimean Tatars.
It was reported earlier that representatives of the Crimean Tatars are helping Ukrainian border guards along the administrative border with Crimea.
The World Congress of Crimean Tatars was held in Ankara on August 1-2. The forum could not take place in the Tatar homeland due to the persecution of Crimean Tatar activists by Russian secret services. In addition, the Crimean "government" has denied entry to notable Crimean leaders – Mustafa Dzhemilev and Refat Chubarov. Many members of the Tatar Mejlis (parliament) could not leave Crimea to attend the congress. They were summoned for questioning on February 26.
Russia annexed Crimea in March 2014.
Tags: Crimea, Muslim battalion, News