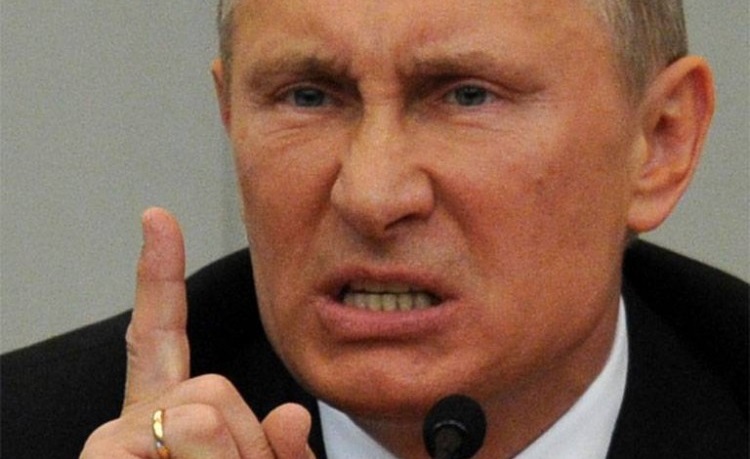 Because the Western powers have made it clear that they will react harshly to any further Russian advance into Ukraine, Vladimir Putin has shifted his focus away from that at least for the time being and is concentrating on the de facto annexation of the occupied territories, according to Andrey Piontkovsky.
According to the Russian analyst, Putin's attempt to use nuclear blackmail against the West backfired. He assumed the West would back down, "but this didn't happen: the West responded with a display of its military might" in the Baltic countries which are members of NATO and made clear that no further aggression in Ukraine would be tolerated.
The West has given Putin to understand that "any military escalation such as a move toward Mariupol or even more an attempt to create a corridor to the straits will be met with intensified economic sanctions and the sale to Ukraine of lethal weaponry, including anti-tank missiles."
The Kremlin, Piontkovsky suggests, "has understood this and thus not taken a decision for military escalation." Of course, there will be clashes along the border for a certain time, "but there will be ever less sense in them because Moscow is not prepared for an escalation" and Ukraine "is not planning" to recover the occupied lands "by force" lest it provoke Putin into sending in more regular army units and gaining a decisive advantage.
Moscow's strategy in this situation, the Russian commentator says, "is to deceive the Ukrainians with the illusion of territorial integrity" and try to force Kyiv to take responsibility for the DNR and LNR in order to "disorder Ukraine from the inside." But Kyiv has made clear that it will not "support these bandit republics and permit them to define its political future."
That in turn means, he says, that "Putin is gradually moving toward the actual annexation of the occupied territories," assuming "responsibility for the economy and social sphere of 'the republics" and not seriously expecting that their demands for Ukrainian support will be successful in Kyiv.
"In the short term," Piontkovsky argues, "such a scenario" will satisfy Ukraine: "Moscow will take on itself the support of the separatist republics and not engage in further demands." But only in the short term. "Moscow is not capable of supporting this region even in the middle term," but Putin will try because this is the only way he can save face in retreat.
Initially, as the Russian commentator says, Putin "spoke about the Russian world which would extend to Estonia, Latvia, and Kazakhstan. Then when it became clear that the Russian world was not going to happen, he began to talk about Novorossiya." But "the Russian language community of Ukraine did not support this insane idea. As a result, Putin has had to satisfy himself with a piece of the Donbas."
And although Piontkovsky does not address this possibility, the de facto annexation of the Donbas could very well mean that that region will destabilize Russia just as Putin once hoped to have it destabilize Ukraine, yet another example of his counterproductive policies and unintended consequences.
Tags: Donbas war (2014-present), International, Putin, Russia, the West