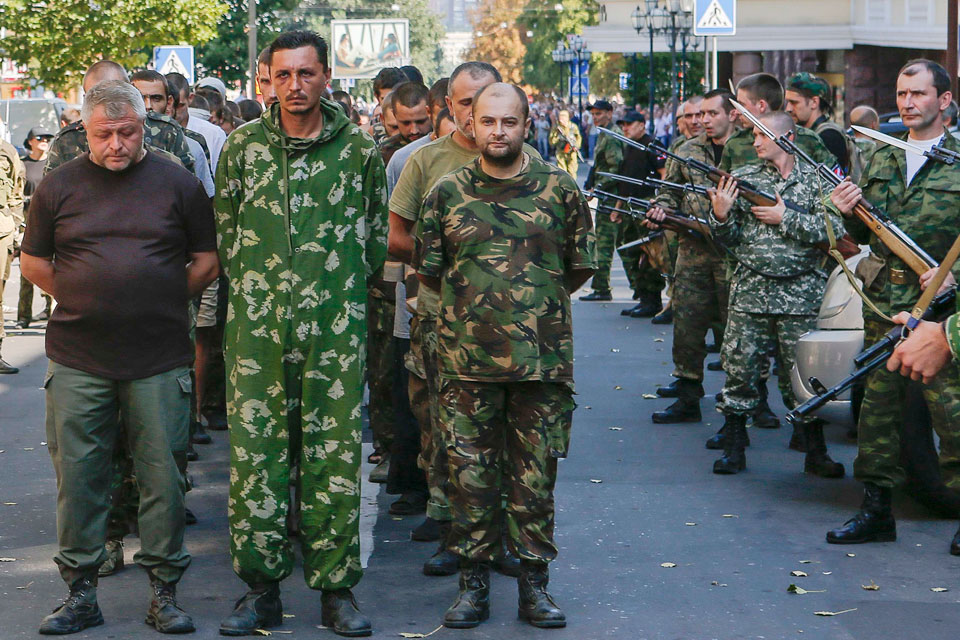 Russian forces (R) armed with assault rifles with bayonets escort a column of Ukrainian prisoners of war during a military parade across central Donetsk on August 24, 2014. Parading POWs this way is a violation of the Geneva Convention. (Image: Maxim Shemetov, REUTERS) 
Militants have been sabotaging the process of detainee exchange, the speaker of the Presidential Administration Andrii Lysenko said at a traditional Monday briefing while answering journalists' questions.
"The adversary does not cooperate. Large-scale exchange does not take place. The Ukrainian side has been trying to initiate these exchanges, but we have not seen response from the opponent in the past six weeks," – said Lysenko.
---
Related:
Tags: Donbas war (2014-present), prisoner exchange, prisoner exchanges, Russia, Torture