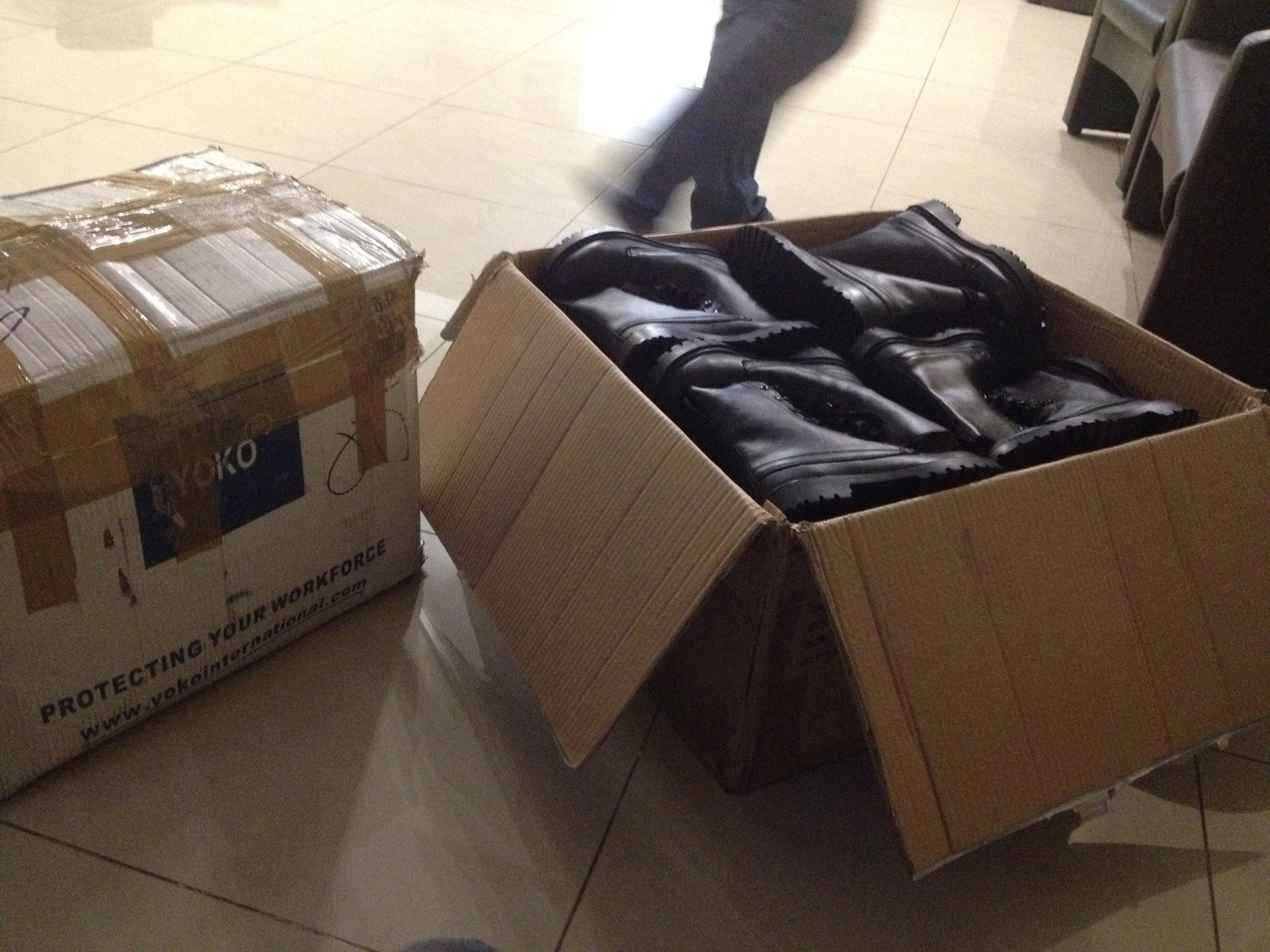 Natali Korsun lives in Dublin. She wrote on her FB page on August 25, 2014:
"Independence Day of Ukraine. For me, this was a double celebration! Do you know why? Because I was in the Ukrainian Greek Catholic Church. Whoever was there today understands. So many wonderful people! Parishioners there have raised money to help the Ukrainian Anti-Terrorists Operation's soldiers and families affected by the fighting. Today, they donated 800 euros to purchase 20 pairs of military boots for the Ukrainian army. 
Then, I joined the Irish Ukrainian Diaspora gathering in honor of Independence Day of Ukraine in the Garden of Remembrance in the center of Dublin. I had to run very fast. It was nice to meet an old friend and new friends who also believed and supported … I collected 330 euros. Then I was able to add 20 euros that were additionally given by a good woman in the church, and another 40 + 50 euros given by my friends. 

In total today, I collected 1,240 euros! Thank you good people for your good souls, for your willingness to help in this difficult time!!!  'No poverty for the hand that gives!' I can purchase at least 40 pairs of boots! And I will tell you about it, of course.

Glory to Ukraine!"
Thanks Natali!  As of August 28, 2014, she managed to send 30 pairs of military boots already. We all bring as much to independent Ukraine as we can: money, work, ideas, words, time, health, and lives… Don't stand aside, bring your drop to the ocean of support that is so needed for Ukrainian people right now.
Glory to the heroes!
Tags: Archive, Donbas war (2014-present), News, RussiaInvadedUkraine