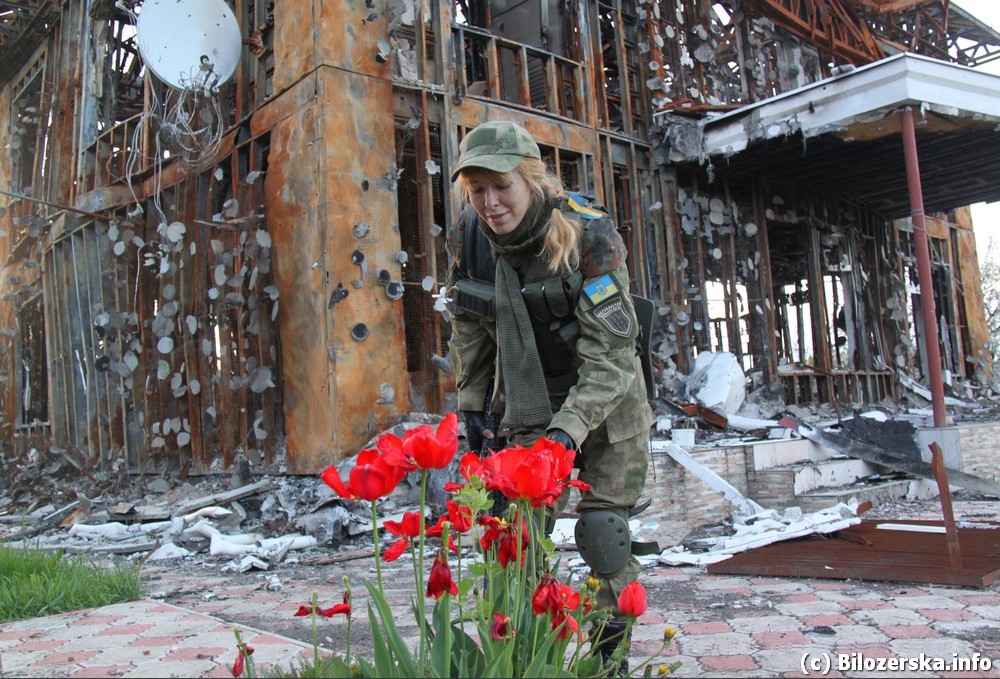 Spring in the village of Pisky near Donetsk airport completely destroyed during the Russian aggression against Ukraine (Image: Olena Bilozerska, Bilozerska.info). 
The picture was taken in what remains of the village of Pisky, which was located near Donetsk airport. The village was under Ukrainian control and used to guard  the "Road of Life," the only supply line into the airport heroically held by Ukrainian defenders.
Because of the unceasing artillery bombardment of the Russian occupation force, the village and the airport were completely destroyed. Their total devastation has been compared to Stalingrad after the systematic and prolonged effort by the Nazis to flatten the city to the ground.
Below are some "before and after" pictures from the neighboring airport.
Tags: Donbas war (2014-present), Image of the Day, photo, photography