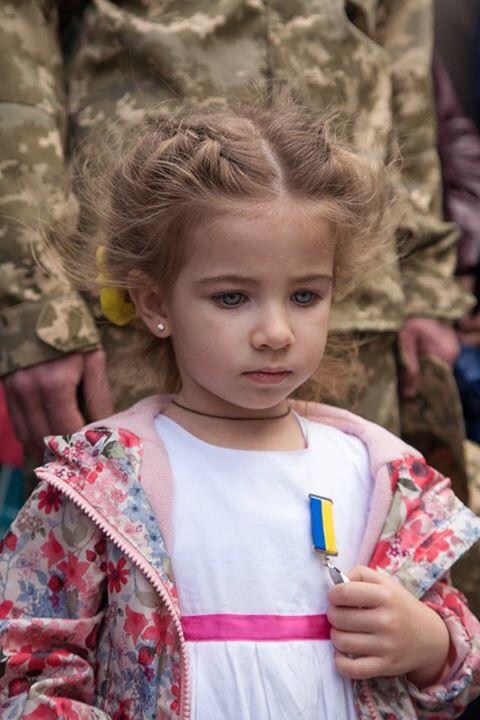 A five-year Ukrainian girl received a bravery medal in place of her border guard father killed in action defending Ukraine from Russian invasion. 8 May, 2015, Kirovohrad, Ukraine. (Image: Social media) 
A memorial was opened in Kirovohrad to commemorate the residents of the city who lost their lives defending Ukraine against the Russian invasion. The memorial carries names of 117 heroes. Unfortunately, as the foreign aggression continues, more names are likely to be added.
During the memorial's opening, an award ceremony was held, with families receiving military distinction awards in place of their fallen fathers, husbands and sons.
Tags: Donbas war (2014-present), Image of the Day, photo, photography