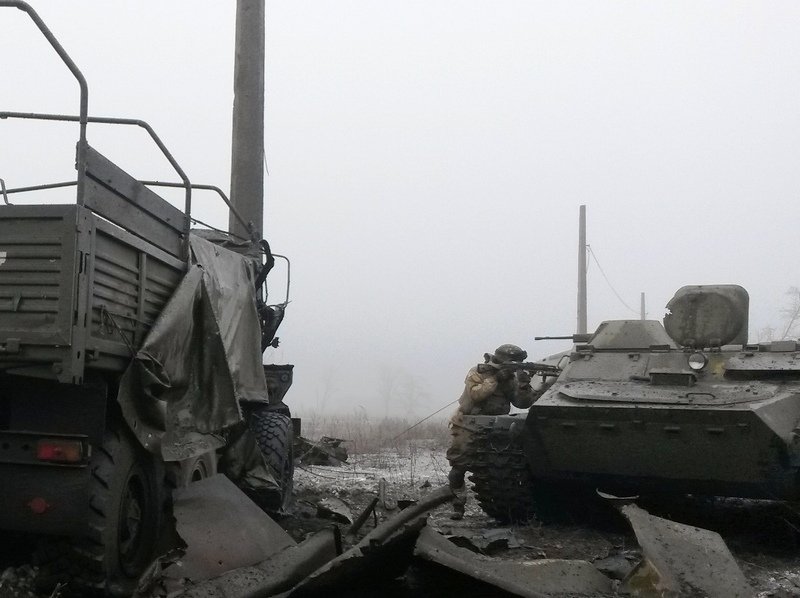 The Ministry of Defence has published photographs the show the damage done by Ukrainian artillery strikes on a column of military equipment deployed by the terrorists and the Russian army.
According to the ministry's press office, this equipment in the possession of the enemy army was destroyed in the vicinity of Donetsk. They note that the forces of the ATO have orders to open fire only in reply to aggression and only when there are no civilians known to be nearby. Included among the military equipment destroyed were a large number of weapons systems, military transport vehicles, as well as mortar and artillery batteries.
According to the Ministry of Defence, "In just the past ten days alone, at a minimum, we have accounted for the destruction of the terrorists' artillery, columns of equipment and weapons, military vehicles and automobiles, casualties from among the soldiers of the aggressors, supplies of ammunition, and a large number of artillery batteries."
Notwithstanding the superiority in sheer numbers of weapons on the part of the terrorists, it has been the artillery of the Ukrainian armed forces that has proven to be successful in accuracy of firepower, according to information obtained from the Ministry of Defence.
Tags: Donbas, Donbas war (2014-present), Donetsk, Russian invasion