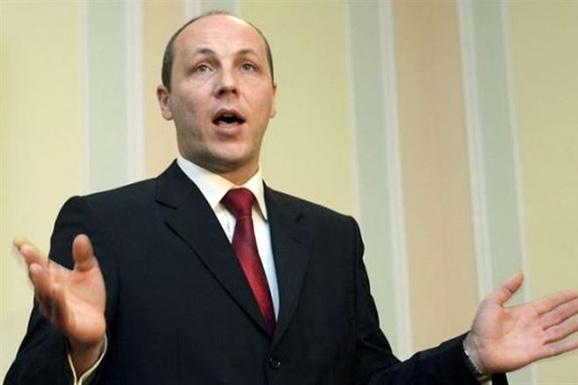 Andriy Parubiy 
Russia has concentrated some 60,000 troops on the Ukrainian border, and the likelihood of a full-scale Russian attack remains high, said First Deputy Chairman of the Verkhovna Rada Andriy Parubiy on TV channel 5 on Saturday, March 28.
According to Parubiy, Ukraine is forced to spend millions of hryvnias to create a defensive multilevel zone.
"The likelihood of a full-scale attack by Russian armies is high and remains high. All our intelligence indicates it. There is a concentration of Russian troops on the border and not only in Donetsk and Luhansk but extending up to Kharkiv, a huge expansion of Russian troops is taking place," he said.
In an interview with Novoe Vremia NV.ua on Friday, March 27, Parubiy said the next invasion could take place before May 9 and would be designed to dramatically "demonstrate the might of the Russian army."
Therefore, he said he was continuing discussions with US representatives regarding the supplying of weapons to Ukraine. We must not say "if they (Russians) go to Mariupol." We need the weapons now.
Earlier, it was reported that Russian troops and local gangs operating in the Donbas were using the ceasefire to actively regroup and transport supplies, restoring combat readiness and forming attack groups in areas of likely attack, namely near Stanytsia Luhansk and Shchastia.
Tags: News, Russian invasion, Ukrainian border