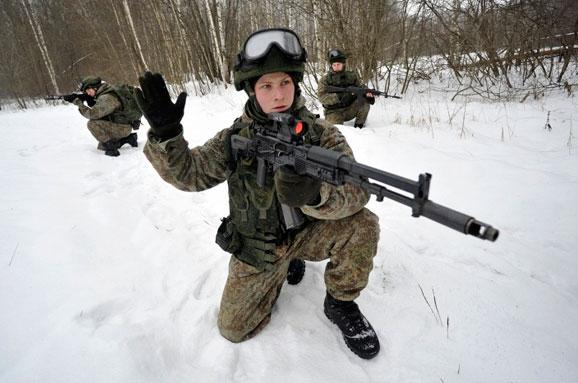 Petro Mekhed, Deputy Minister of Defence of Ukraine told journalists in Kyiv that the number of Russian troops has increased to 10,000 in the Donbas.
"There are more and more coming in… More than 10,000 soldiers of the Russian Armed Forces are currently in Ukraine." – said Mekhed, answering journalists' questions about the presence of Russian troops in the Donbas.
Earlier, it was reported that there were more Russian military instructors arriving in the Donbas. They are sent to train local militias in subversive activities.
ATO headquarters announced that, at the end of January 2015, the number of Russian soldiers had peaked in the Donbas.