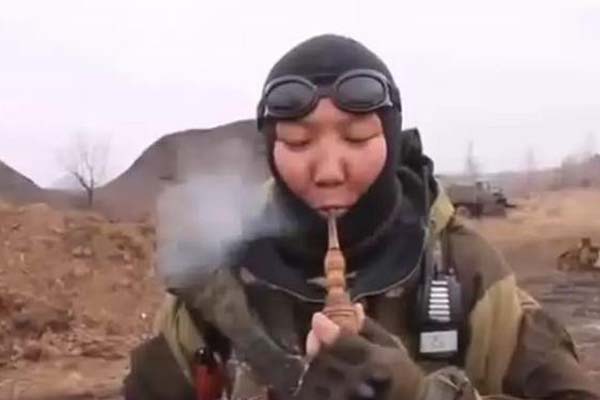 A mercenary from Russia's far East fighting in Ukraine  
The journalist Peter Shuklinov has written an appeal in which he urges the Russians soldiers being brought to fight in Ukraine to consider what their future life will be like if they get maimed, and what is the reason that they agree risking being crippled till the end of their life.
"Terrifying footage of tragic Buryat gunners. Disfigured faces of Russian citizens burnt by Ukrainian artillery. Miners and tractor drivers. These soldiers were given the order to come to Ukraine and fight. They thought it would be a fun safari on the Ukrainian steppes, where no one could stop them.
I want to appeal to Russians, that each of them realize what is happening. Nobody in Ukraine wants you dead. But this is not your house. This is not your country. This is not your war. You are not required to carry out criminal orders. You do not have to.
You see, Russian. When you come to fight in Ukraine, you are 20-40 years old. If you're lucky to leave here alive, you will go back a pensioner. In a literal sense. Because after the war in Ukraine you will be incapacitated – you will be missing your legs (in whole or in part). Or your hands will be severed (in whole or in part). Or your eyes will be burned out of their sockets.
But if you're lucky, a Ukrainian artillery shell exploding will only cost you your face. And if you are roasted fully, say goodbye to your genitals. That is – say goodbye to your future. With one hand you can still live, but without this you cannot.
Until the end of your life you will experience pain. It does not matter how you got injured. It's pain. Terrible physical pain. It will turn your life into hell. And your whole family, down to your distant relatives, will be forced to work for your pain, because in Russia they do not make good medicine, and you will have to buy it overseas with dollars and euros.
You are no longer able to go to the toilet without special aids, which in Russia do not exist. First, you will have a nurse's assistance to do it. You will be ashamed, but you will get used to it. Then you will have to go to the toilet with the help of your relatives. Every time. Until the end of your life.
And you won't have a future life. You will only have alcohol and hopelessness. And no one near to you. If you have a wife or girlfriend, sooner or later she will leave you. Or will never come in the first place. Then your relatives will send you to the hospital. Forever and ever. Just because they cannot live with such a burden for a long time.
Failure to respond to the question "for what" will haunt you forever. After all, we Ukrainians are dying and maimed for our cause. We simply have no choice, you know. Either we kill you, or you us. But your reason for dying is fiction. And you will die anyway, whether here or later. When many many years later people say to your face that nobody ever sent you to Ukraine. This has already happened. And so it will again.
You can continue to believe the propaganda. You can continue to support Putin. But it will not be Putin, Shoigu and their 500,000 entourage of bureaucrats that die or get maimed, but you. They all live, eat delicious food and love women. They will all live, but not you."
The image came from a video in which the Russian singer Iosif Kobzon visited the Luhansk hospital after giving a concert in occupied Luhansk in support of the so-called "Luhansk people's republic." The separatist TV channel NewsFront accompanying his visit unwillingly confirmed the presence of the regular Russian army in Ukraine: the soldier he talked to was a gunner from Buryatiya.
The video went viral on the internet. Putin denies the presence of Russian troops in Ukraine, insisting that it is the local tractor drivers and miners that are waging war against Ukraine. Meanwhile, the non-slavic facial features of these "tractor drivers" indicating that their homeland lies way eastward of East Ukraine have been the object of jokes in social networks:
Potpourri of #Donetsk miners and tractor driver. #DNR #UkraineUnderAttack #RussiainvadedUkraine pic.twitter.com/prqNR8utQs

— Onlinemagazin (@OnlineMagazin) February 26, 2015
Tags: Buryatia, Donbas, Donbas war (2014-present), Russian invasion