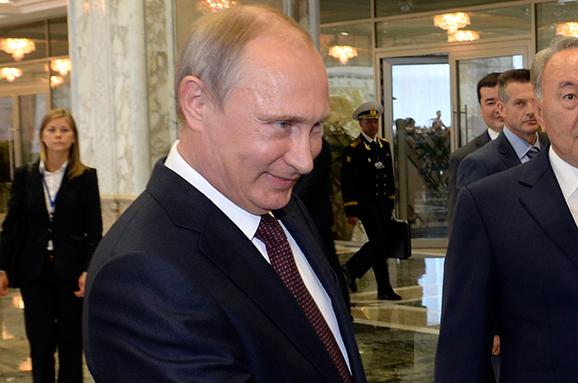 Igor Girkin (Strelkov) believes he and Putin may end up at the International Military Tribunal in the Hague, Espreso TV reports, December 13, citing the Russian online publication Dozhd (Rain).
According to Girkin, this will happen if the Russian government pursues a peaceful approach in the Ukrainian conflict. He believes that Ukraine is using the ceasefire to  "renew its army at a frantic pace so that no 'holiday' warriors will be able to shift the balance of power on the battlefield. (In August Alexander Zakharchenko,  the so-called "prime minister of DNR [Donetsk People's Republic]" explained that the Russian troops fighting with the separatists were there on holiday — Ed.)
"This winter sanctions may seriously undermine the willingness of the Russian public 'to protect the Russian world,' and especially the loyalty of our officials (which is already much in doubt). NATO, meanwhile, will complete preparing the general opinion of its citizens on the necessity of direct military aid or even armed intervention in the conflict for 'the sovereignty of Ukraine,'" Girkin said.
In his view, by spring,  the residents of the 'devastated' Donbas will view Putin with 'hatred,' since the numbers of refugees will increase by hundreds of thousands. The Ukrainian army, including NATO forces, will mount an 'attack,' which in the absence of "large-scale, direct intervention by  the armed forces of Russia will bring about the rapid defeat of the demoralized militia, which has fallen behind 5-7 times in numbers and order."
Girkin also warned that  a "Moscow Maidan" may rise up against the background of "economic collapse" and the "obvious betrayal of the Russian population (of the Donbas)."
"If he (Putin) continues in the same spirit as now, then we will become neighbors in prison cells in the Hague. If they manage to take us there still alive, of course," the former "defense minister of the DNR" said.
In mid-August 2014, after the dismissal of the "prime minister of DNR" Alexander Borodai, Igor Girkin was removed from the post of "commander in chief of the armed forces of the separatists." Later, in early September, Girkin gave a press conference in Moscow where he made it clear that he was not happy with developments in Eastern Ukraine, where a ceasefire had been declared. However, he expressed his willingness to submit to the decision of Russian President Vladimir Putin, whom he considers "the only legitimate supreme leader."
Tags: Donbas war (2014-present), Igor Girkin "Strelkov", International Court of Justice, News, Putin, Russo-Ukrainian War (2014-present), The Hague tribunal