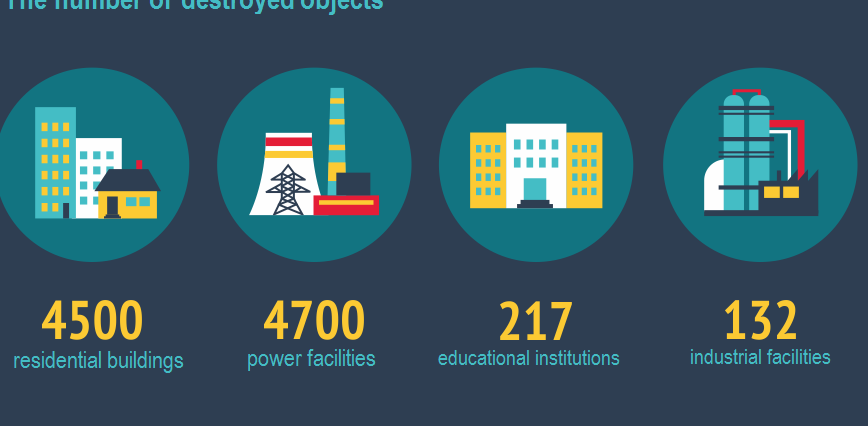 14 September 2014
The below chart demonstrates the number of buildings and infrastructure facilities destroyed during the armed conflict in Donbas.
In particular, according to Volodymyr Groisman, Minister of Regional Development,Housing, and Utility Sector, 11,325 infrastructure facilities were destroyed in Luhansk and Donetsk oblasts as of 12 September 2014.
Specifically, 4,700 of them , i.e. almost 50 per cent of the overall amount are ruined power facilities. Another 4,500 are residential buildings. In addition, other destroyed objects include 217 educational institutions, 132 industrial facilities and 45 medical institutions.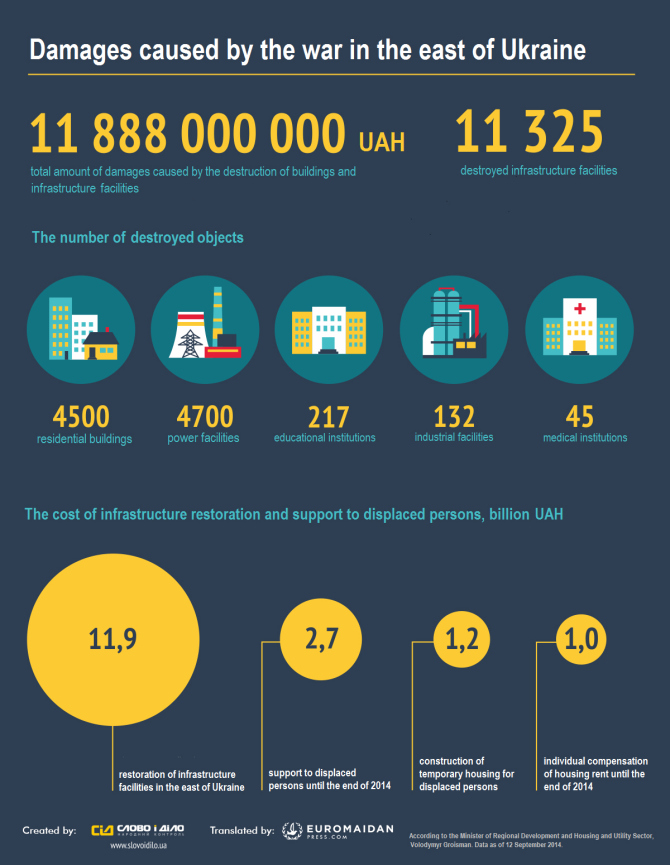 Tags: Donbas, Infographics, Military analysis