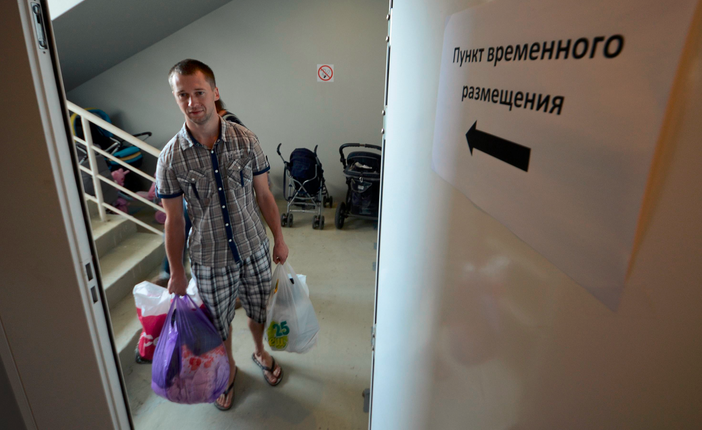 People view the ceasefire in eastern Ukraine as a sign of stabilization 
Ukrainians that ended up in Rostov oblast of the Russian Federation because of the conflict in Donbas are refusing offers made by the Russian government to go to other Russian regions.
According to the local government and volunteers, the forced migrants consider the ceasefire in eastern Ukraine a sign of stabilization.
"The refugees are offered to go to Siberia and even Yakutia. They understand that if they go further today, it will be much more difficult for them to return," say the volunteers.
The government of Rostov oblast decided to send the forced migrants to other regions of Russia on transit, without stopping.
Earlier, 150 refugees from Donbas who had initially agreed to set off for other Russian regions decided to stay in Rostov oblast.
---
Source: TSN
Translated by Mariya Shcherbinina
Tags: Donbas war (2014-present), International, Refugees, Russia, Russian propaganda