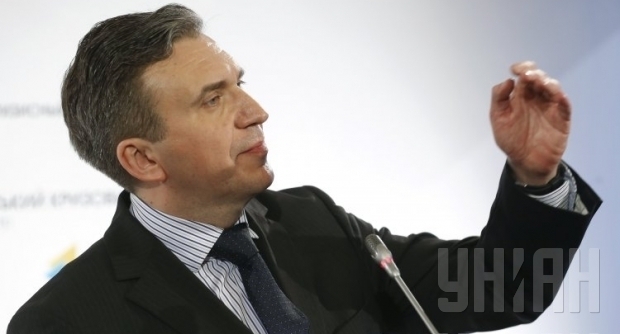 The military conflict in the Donbas will result in an additional reduction of the national GDP by 3-4% in 2014, the Minister of Economic Development and Trade Pavlo Sheremeta said at a press briefing Tuesday, July 8.
"In March, when we began negotiations with the IMF, the forecasts were in the vicinity of minus 1-3%. Now, as you know, one of the pessimistic forecasts is (minus) 7%. I think that the 3-4% forecast reflects the estimated effect  of the situation developing in eastern Ukraine," he said. He pointed out that the forecast by the European Bank for Reconstruction and Development, which foresees the reduction of Ukraine's GDP by 7% for the year, is the most pessimistic.
"Currently the most pessimistic forecast is from EBRD. Our forecast is more optimistic," he said.
As UNIAN reported earlier, the decline in Ukraine's GDP for the first quarter of 2014 when compared with the corresponding quarter of 2013 (at constant 2007 prices) was 1.1%.  According to the State Statistics Service, the decline of GDP for the first quarter was 2% when compared with the previous IV quarter of 2013 and after taking into account seasonal factors, .
In mid-April pro-Russian armed militants seized a number of administrative  buildings in a number of cities in the Donetsk and Luhansk oblasts. Military equipment, weapons and fighters began to be supplied across the border from Russia. Currently the active phase of the government's antiterrorist operation is taking place in eastern Ukraine.
Translation: Anna Mostovych
Source: UNIAN