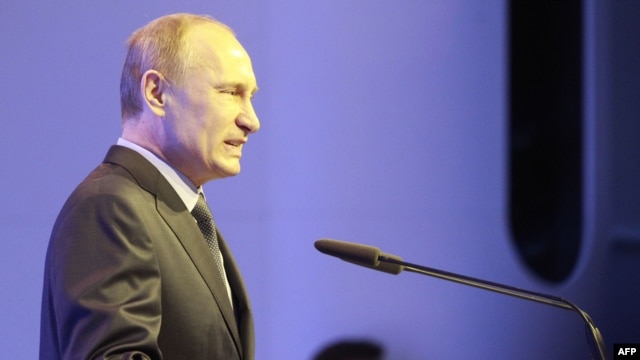 That the Kremlin called the peace plan of the Ukrainian President Petro Poroshenko "an ultimatum" was probably not surprising for the head of state himself and for international observers. Poroshenko really did propose a peace plan, which is aimed to normalise the situation in Donbas and find ways to develop the region within the state of Ukraine. But Russia does not need a peace plan. And Russia does not need consultations between the Ukrainian government and the legitimate government of Donbas. And Russia definitely does not need early elections to the local government bodies in Donbas – for it, that would be a catastrophe. Russia needs the Ukrainian President to hold talks with those that had been appointed by the Administration of the Russian President to "represent" the citizens of Donetsk and Luhansk oblasts – Pushilin, Gubarev, Bolotov and other cheats. 
What seems insane to any normal human being is nothing unusual for the Russian government and Russian society. Even Vladimir Putin himself was simply given the presidential seat by Boris Yeltsin – because that was the decision of the inner circle of the head of state. One can only be elected in Russia if the government decides so. Those who don't mind this unwritten rule frequently end up behind bars.
Russia is sure that the one who has power gets to choose. And if there is power in Donbas – in the hands of the Russian saboteurs, then you have to talk to them. What is unclear here?
Therefore Kyiv's will to speak with the elected government and not the one appointed with power irritates the Kremlin. Moscow is convinced that Poroshenko is intentionally ignoring Putin's wishes and is acting together with Washington and the Europeans. And this means that they have to continue destabilisation, send new bandits and weapons, in general – add fuel to whichever fire possible.
So why even have a peace plan? Because of the same reason why we needed the Geneva accords. Nobody in the world trusts Russia anymore – but they always give it the choice to act in the legal plane. Not us, not the West, but Russia has to demonstrate the face of the aggressor who has lost all common sense. And this brings us closer to calming the situation in Donbas, or a new package of sanctions against Putin's regime. And the sanctions sooner or later will also lead to such peace – because the inevitable crash of the Russian economy in this case will force Putin and his inner circle to forget about Ukraine and finally remember Russia.
Vitaliy Portnikov
Source: Radio Svoboda
Translated by Mariya Shcherbinina