February 22, 2014
The Ukrainian Front public organization, founded by Kharkiv Governor Mykhailo Dobkin and Mayor Henadiy Kernes, has officially ceased to exist, according to the organization's Facebook page.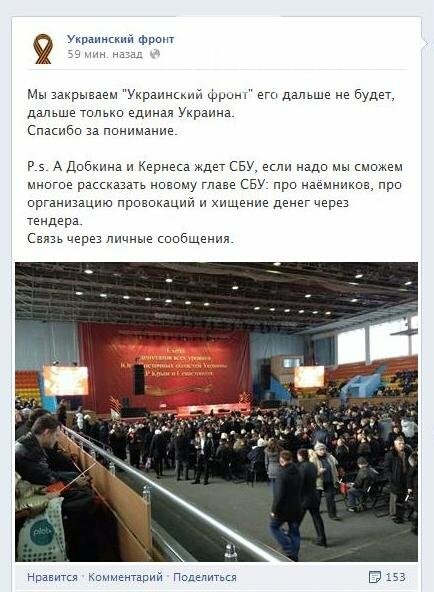 "We are closing down the Ukrainian Front. It is no more. There will be only one Ukraine. Thank you for your understanding," said the Front.
"Dobkin and Kernes are expected at the SBU [Security Service], and if necessary we have a lot to tell the new head of SBU: about the hired thugs, about the orchestration of provocations, about the embezzlement of money through tenders," said the organization.
Translated by Mariana Budjeryn
Edited by Robin Rohrback
http://glavnoe.ua/news/n166428