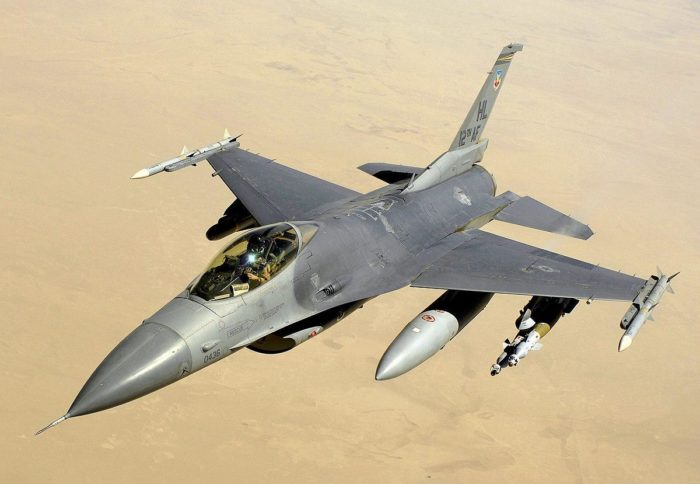 A F-16 fighter jet. Credit: Wikimedia Commons 
Training of Ukrainian pilots to operate F-16 fighter jets hasn't yet begun, according to Yurii Ihnat, the Ukrainian Air Force spokesman.
"The process of getting people ready to start this training is still ongoing. Advance teams have traveled to countries that can provide us with training sites. The assessment of how that process will go is underway. The pilots themselves are not in the countries yet," he said on the national telethon, according to UNIAN.
He added that he, "unfortunately," had to deny information about the start of the training more than once so that there were no false hopes.
At the same time, Ihnat said that a number of countries are ready to train Ukrainian pilots, while the US and some European countries are willing to provide fighter jets.
The Ukrainian Air Force spokesman added that "a large number of pilots cannot be sent to master the F-16 because someone needs to fight" and noted that at the very moment he was talking to journalists, Ukrainian tactical aviation was working hard in the Donbas, Suspilne reported.
Earlier, the EU foreign policy chief, Josep Borrell, said that the training of the Ukrainian pilots for the F-16 has started in several countries, such as Poland.
Read also:
Tags: F-16, Ukrainian Air Force