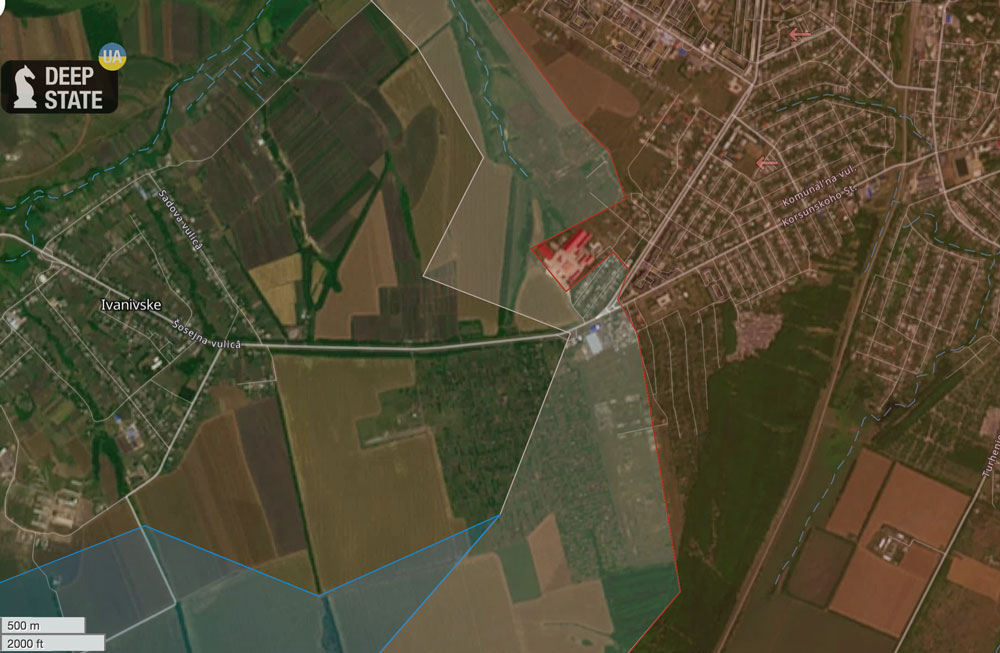 Situation in southwestern Bakhmut as of 23 May 2023. Map: Deepstatemap. 
According to a 23 May morning update by Ukraine's Deputy Defense Minister Hanna Maliar, Russian offensive activity has "slightly decreased" in the Bakhmut sector over the last day. At the same time, the number of fire attacks is "consistently high."
"Fighting in Bakhmut has decreased, the enemy continues to clear the areas under its control. Our troops control the southwestern outskirts of the city in the 'Airplane' area," she wrote referring to the area near the southwestern entrance to the city, where the monument to the MiG-17 aircraft stood.
She added that fighting continues in the suburbs, where "the enemy is trying to take advantageous positions, but fails. In certain areas, the enemy is on the defensive. It suffers heavy losses."
According to Maliar, Ukrainian troops "have a slight advance" on the flanks north and south of Bakhmut.
Ukraine continues to control westernmost part of Bakhmut – Defense Ministry
Read also:
Tags: Bakhmut