In her latest update posted on the afternoon of 20 May, Ukraine's Deputy Defense Minister Hanna Maliar wrote that heavy fighting continues in Bakhmut City, Donetsk Oblast, with the situation there being "critical."
"At the same time, our troops are holding the defense in the 'Airplane' area (the westernmost part of the city near the place, where the Soviet-times monument of the MiG-17 fighter jet was located, – Ed.). As of now, our defenders control certain industrial and infrastructure facilities in the area and the private sector (i.e. detached house neighborhood, – Ed.)," she added.
Earlier today, the owner of the Wagner Group PMC, Yevgeny Prigozhin, claimed that Russians control all of Bakhmut.
While slowly retreating inside Bakhmut during the months-long battle, Ukrainian troops regained control of significant areas on the flanks north and south of the city in recent days: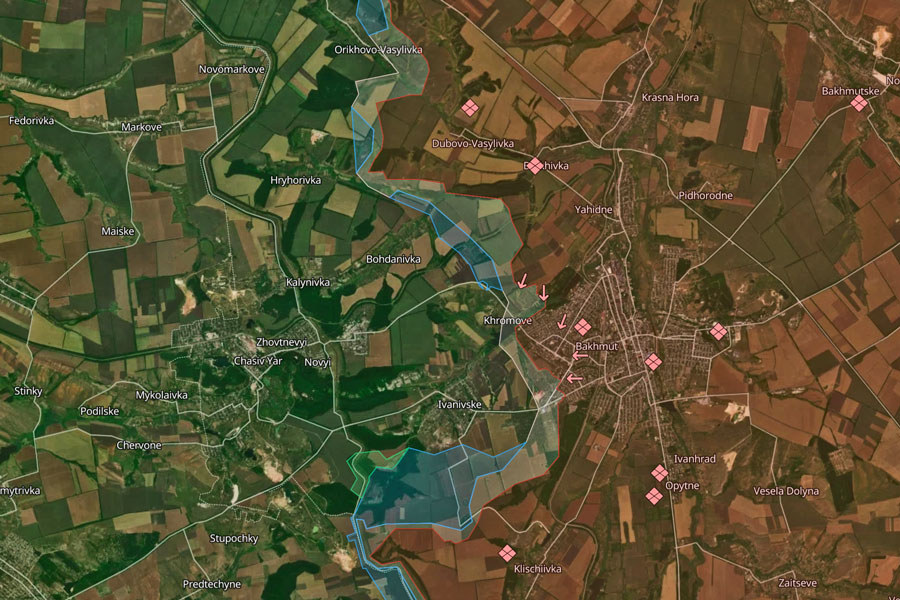 Read also: