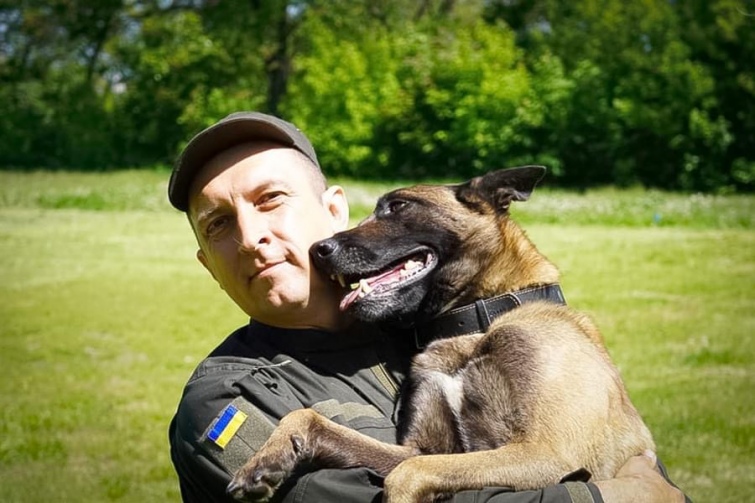 Photo: National Guard 
Four service dogs of Ukraine's National Guard were awarded medals for their dedicated service, the Guard's press service said.
The German shepherds were evacuated westward from Kharkiv at the start of Russia's full-blown war in February 2022. This saved them from being killed — four Russian aviation bombs were dumped at the military unit where the dogs were trained.
Together, the four dogs — Dzhuki, Irbis, Antey, and Odin — uncovered:
more than 35 grenades;
about 2000 rounds of ammunition;
2 kg of TNT;
a PM pistol with ammunition;
a Kalashnikov rifle;
6 grenade launcher fragmentation charges.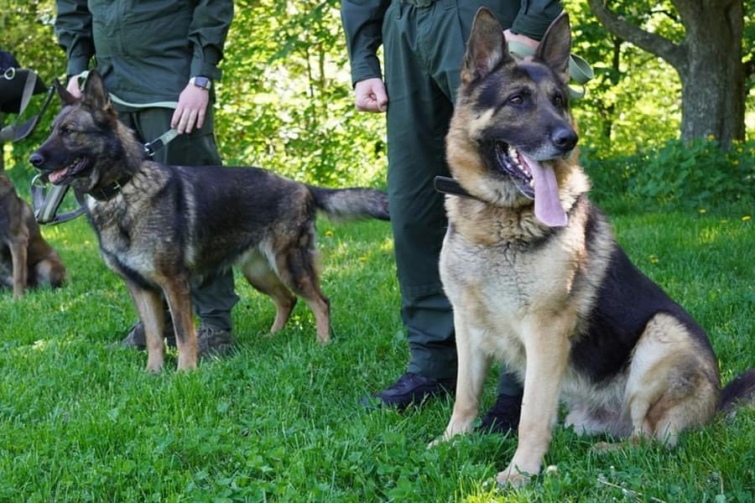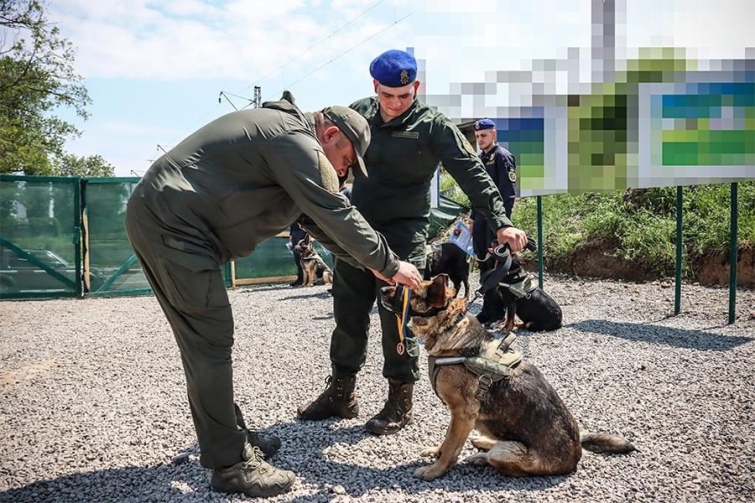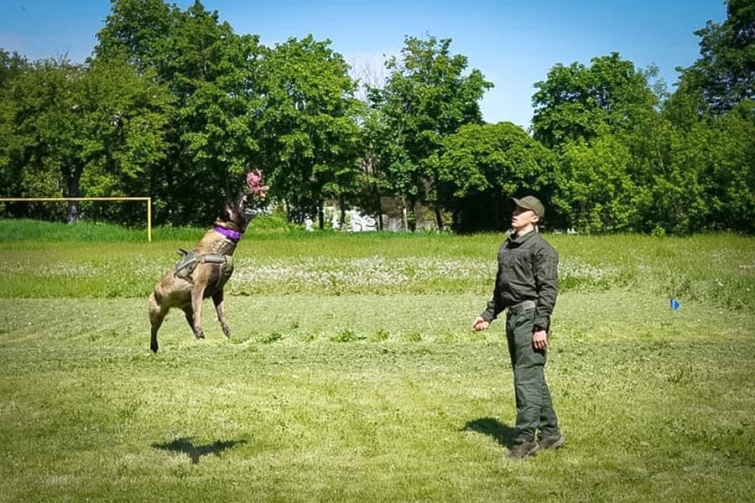 "It was a shock for our pets. For safety reasons, we evacuated the dogs to the western regions of Ukraine," says dog handler Anatoliy.
The dog handlers spent more than a year separated from their four-legged companions.
"They definitely recognized us – you should have seen how they wagged their tails!" says dog handler Serhiy.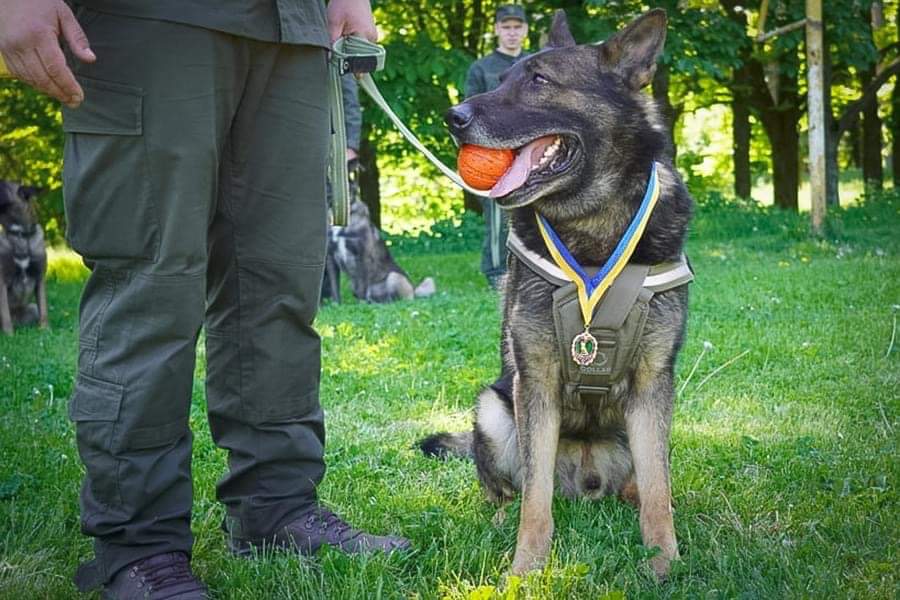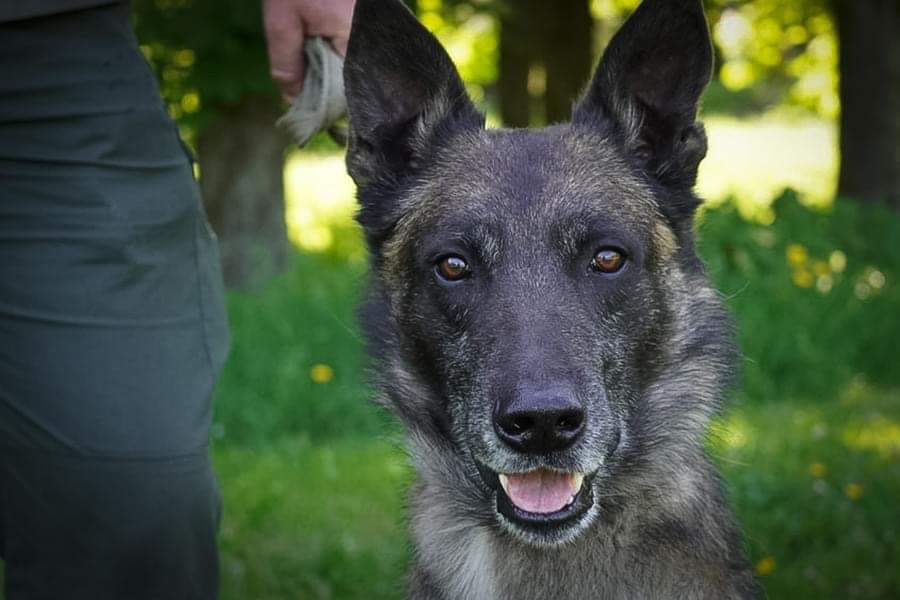 Now, National Guard servicemen work each day to restore the skills of their "students."
All photos by National Guard
Related:
Tags: animals, service dogs