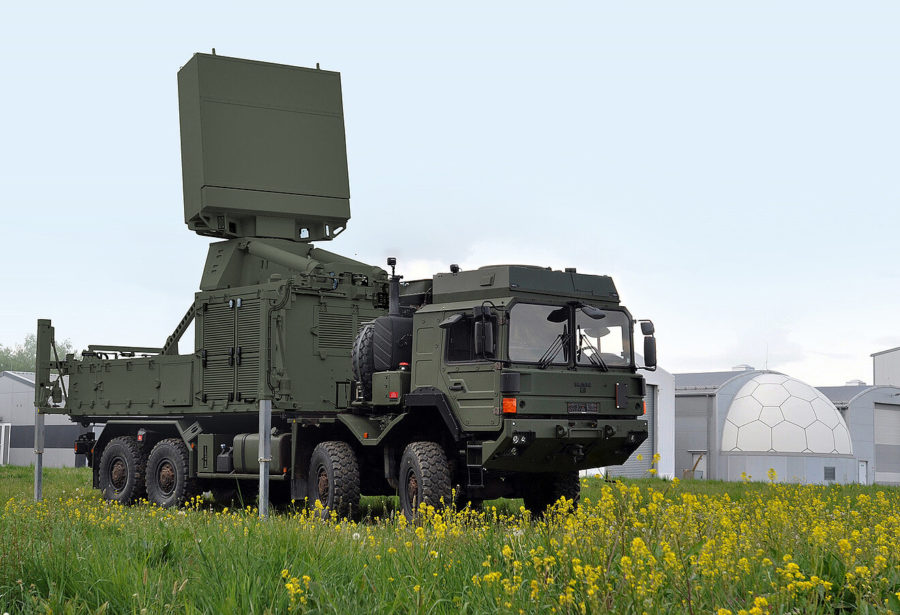 HENSOLDT's TRML-4D radar. Photo courtesy of HENSOLDT AG
Sensor technologies manufacturer Hensoldt will supply six more of its TRML-4D high-performance radars to strengthen Ukraine's air surveillance and air defense sensor network, the company reports.
"As part of an order worth more than 100 million euros, the radars will be delivered in the second half of the year following training of the Ukrainian operators. HENSOLDT already has several TRML-4D radars under contract for Ukraine as part of the IRIS-T SLM air defense system," the statement reads.
TRML-4D uses the latest Active Electronically Scanned Array (AESA) radar technology with multiple digitally shaped beams. It is capable of early detection of various types of aerial targets, such as aircraft, helicopters, and cruise missiles. It ensures the rapid detection and tracking of about 1,500 targets within up to 250 km.
Read also: