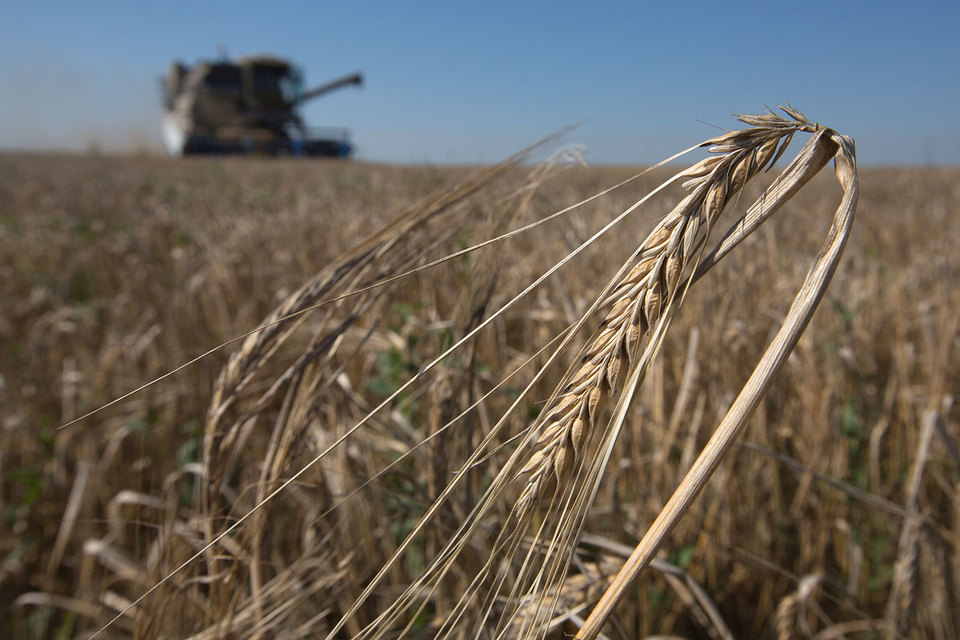 The government of Moldova, Ukraine's neighboring country, is considering joining an EU ban on Ukrainian grain, the Agriculture Minister of Moldova Vladimir Bolea said following today's meeting with the Ukrainian Minister of Agrarian Policy and Food.
Despite the plans to impose a grain ban on Ukraine, Moldova will allow the transit of Ukrainian food products through its territory, Vladimir Bolea said.
In response to the restrictions imposed by Moldova, Ukraine's government is preparing a resolution to ban Moldovan imports, Taras Kachka, the Deputy Minister of Economy and Trade Representative of Ukraine, told the Yevropeiska Pravda.
"We have informed the government of Moldova that any restriction imposed by Moldova will be considered an extremely unfriendly step and will entail an immediate ban on all imports from Moldova," the Ukrainian official said. The introduction of such a ban has already been agreed upon and is being prepared, Taras Kachka assured.
On 6 May 2023, Moldova's Ministry of Agriculture announced plans to join the EU decision to temporarily ban imports of wheat, corn, rapeseed, and sunflower from Ukraine.
Betrayal in the fields: EU ban on Ukrainian food imports violates treaties, strikes wartime economy
According to Moldova's Agriculture Minister Vladimir Bolea, there is a significant amount of grain in Moldovan storage facilities, which raises concerns among local farmers about the potential lack of space for the new harvest in Moldova.
According to the State Statistics Service of Ukraine, imports from Moldova to Ukraine amounted to $151 million in 2022. In particular, Ukraine imported fuel ($28 million), wine ($16 million), tanning extracts ($15 million), vegetables and processed vegetables ($16 million), nuts ($15 million), and ferrous metals ($10 million) from Moldova.
On 2 May 2023, the European Commission banned grain imports from Ukraine to five EU countries, namely Poland, Slovakia, Hungary, Bulgaria, and Romania, while ensuring the Ukrainian transit through these countries would continue. The EU ban will remain in effect until 5 June 2023.
Related:
Tags: Bulgaria, Hungary, Moldova, Poland, Romania, Slovakia, Ukraine-EU relations, Ukrainian exports, Ukrainian grain