Each day, Ukraine's losses from Russia's war grow. Apart from the highest price — the lives of Ukrainians, Ukraine pays a heavy material price. The Kyiv School of Economics has estimated Ukraine's direct economic losses from the Russian invasion in its project "Russia will pay"; they were summarized and supplemented by the Ukrainian media liga.net. Here are the main findings.
Housing stock
The housing stock in Ukraine has been severely damaged due to Russian aggression, resulting in the destruction of thousands of homes, businesses, shopping centers, and other buildings, with the damage already measured in tens of billions of dollars.
According to the latest estimates from the Kyiv School of Economics (KSE) project "Russia Will Pay," the damage to Ukraine's housing stock amounts to $54 billion as of the end of 2022.
Prime Minister Denys Shmyhal has also made the same estimate and has identified the restoration of housing as the government's second priority after energy. He noted that 150,000 houses have been damaged or destroyed, and their restoration will be a prerequisite for the return of hundreds of thousands of Ukrainians from abroad.
Russia's war has displaced two-thirds of Ukrainians in hostilities-affected areas – poll
The government has passed a bill to compensate Ukrainians for homes destroyed during the war, and more than 320,000 applications for compensation have been submitted as of February 1.
Infrastructure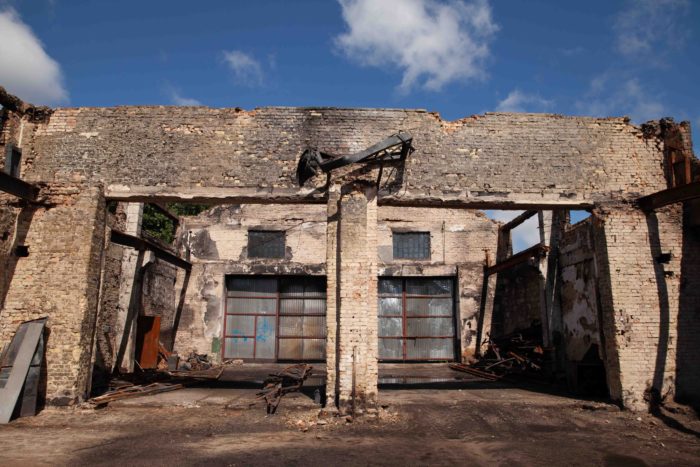 According to the calculations by KSE, infrastructure is ranked second in terms of the amount of damage caused, with losses totaling $35.6 billion.
The list of losses includes agriculture, healthcare, transportation, and more. Business losses rank third, and more details on that are provided below.
Russia also caused significant damage to educational institutions, with total losses from destruction estimated at $8.6 billion.
Energy is next on the list, with losses amounting to $6.8 billion. However, the authors of the "Russia Will Pay" project note that this information may be incomplete. These figures are based on open sources, and the government usually provides little specific information about damage to the energy infrastructure.
Business losses
Business losses are estimated to be $13 billion in 2022, with at least 109 large and medium-sized enterprises suffering direct losses from Russian aggression.
Most of the destroyed and damaged businesses are concentrated in six oblasts: Kyiv, Donetsk, Zaporizhzhia, Kharkiv, Luhansk, and Mykolaiv. Large industrial production facilities, primarily the Mariupol metal giants, are the largest assets on the list of losses.
The total losses of Ukraine's infrastructure, including business losses, amount to $137.8 billion.
Defense expenditures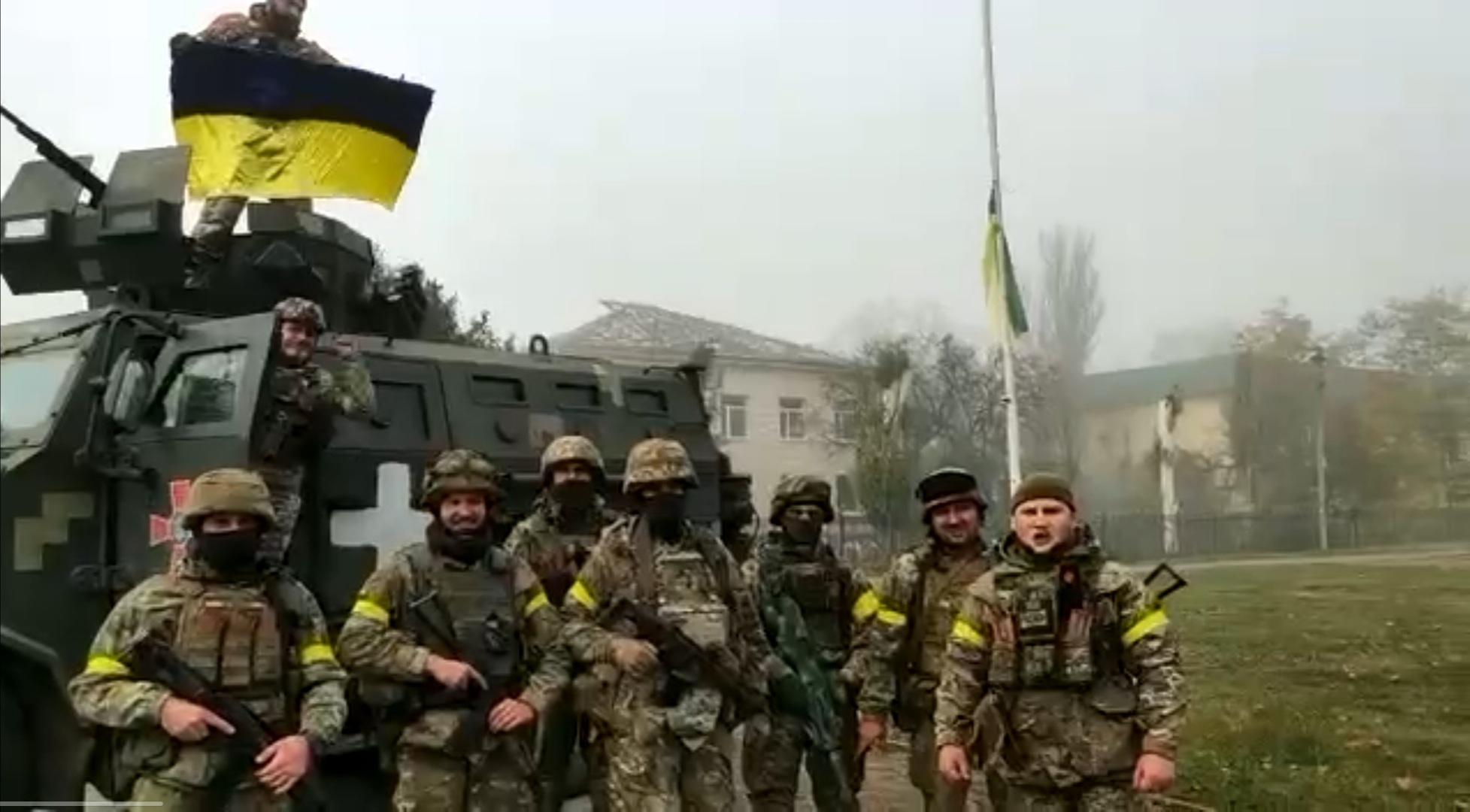 The state budget expenditures on defense and security, which includes public order and the judiciary, increased fivefold in 2022 to UAH 1.59 trillion (approximately $46.8 billion) from UAH 301.87 billion in 2021. In the first two months of 2022, defense spending amounted to $1.26 billion, which includes preparations for the invasion.
If we take the average monthly expenditures of the previous year, the total defense spending for 2023 would be $9.2 billion, bringing the total amount spent on security and defense to about $56 billion. A significant portion of the state budget expenditures in this area goes towards paying salaries to the military.
And a significant detail is that these are only expenses from the Ukrainian budget, while a large quantity of equipment, weapons, various types of equipment, and gear for soldiers are supplied by Western partners.
International help
The Ukrainian budget allocates a significant amount of money for defense, leaving little for other expenditures. As a result, Western countries not only supply weapons and equipment but also cover the substantial budget deficit. In 2022, Ukraine received more than $32 billion in financial assistance from its partners, which was spent on essential services such as healthcare, social security, education, and culture.
While allies often publicly announce their allocation of military aid, it is not always clear when this aid will arrive for security reasons. The Kiel Institute, which monitors Western aid to Ukraine in the financial, military, and humanitarian spheres, estimates that partners have already provided or plan to provide Ukraine with military aid worth 62.24 billion euros (about $66 billion at the current exchange rate) and humanitarian aid worth $12.8 billion.
The institute notes that their estimates do not include donations from companies, charities, or some international organizations such as the UN or the Red Cross due to a "lack of reliable data." However, such assistance is expected to be significantly less than that provided by Ukraine's partners.
In summary, the international aid connected to the war reached $117.3 billion. When combined with the losses of homes, infrastructure, and businesses, as well as the military expenses from the budget, the total reaches $311.1 billion, Liga.net writes.
However, these numbers only account for the direct losses and expenses associated with the war. Estimating the overall impact of Russian aggression is challenging since we don't know how many businesses closed without being hit by missiles, how many people left and no longer contribute to the GDP, how many companies lost revenue due to closed ports, and many other factors.
Making Russia pay
The Ukrainian government is working to establish a comprehensive reparations mechanism that includes a commission to review appeals from private individuals and companies impacted by the conflict. Ukraine's Ministry of Justice has created a register to track the damages caused by the conflict, which will serve as the first component of a comprehensive reparations mechanism. Money for the fund is to come from money confiscated from Russian entities and/or the Russian government. Its first replenishment can come from assets of sanctioned Russian businessman Konstantin Malofeev, a US court ruled in February.
The EU has established two working groups to track and freeze Kremlin money to use it to reconstruct Ukraine, but their confiscation has become bogged down in legal uncertainty. 
The United Nations General Assembly has approved a resolution calling for Russia to be held accountable for violating international law and to pay reparations to Ukraine. As well, Ukrainian intellectuals have also presented a manifesto calling for post-war reparations to rectify the injustice of the conflict. Finally, there are discussions of a special tribunal to prosecute Russian war crimes against civilians and to provide reparations for the damage inflicted on Ukraine in the war.
In November 2022, the UN General Assembly called for Russia to be held accountable for violating international law by invading Ukraine and called for Russia's reparations to Ukraine.
What EU should do to track Russian assets and seize them for reconstruction of Ukraine