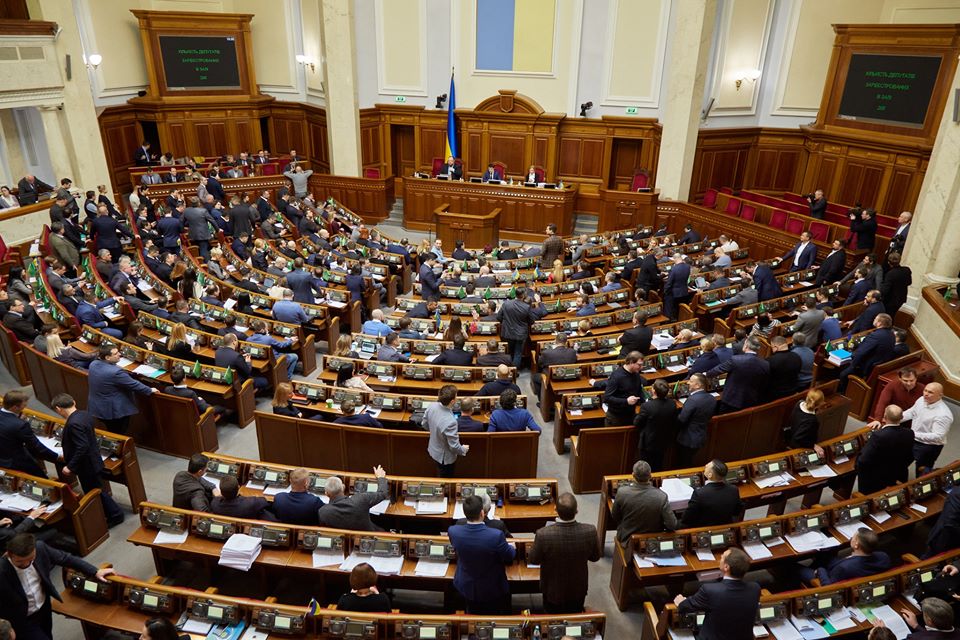 Verkhovna Rada. Photo: Facebook/Слуга народу 
Verkhovna Rada (Ukraine's parliament) has voted to extend martial law and general mobilization in the country, lawmaker Yaroslav Zhelezniak informed.
The term of martial law and mobilization in Ukraine is extended from 05:30 a.m. on 20 May 2023 for 90 days until 18 August 2023. The majority of MPs voted for the laws no. 9259 and no. 9260 that put into effect the extension of martial law and mobilization. 324 MPs voted for the former, and 333 MPs voted for the latter.
Ukraine first introduced martial law on 24 February 2022, when Russia's full-scale invasion began.
During the general mobilization, all citizens of Ukraine who are liable for military service between the ages of 18 and 60 may be called up for military service unless they have legal grounds for deferment or exclusion from the military register.
During the period of martial law in Ukraine, men aged 18 to 60 who are liable for military service are prohibited from traveling outside the country, with certain exceptions. A curfew has been imposed.
Related:
Tags: mobilization, Russian invasion of Ukraine, Ukraine, Ukraine martial law, Verkhovna Rada