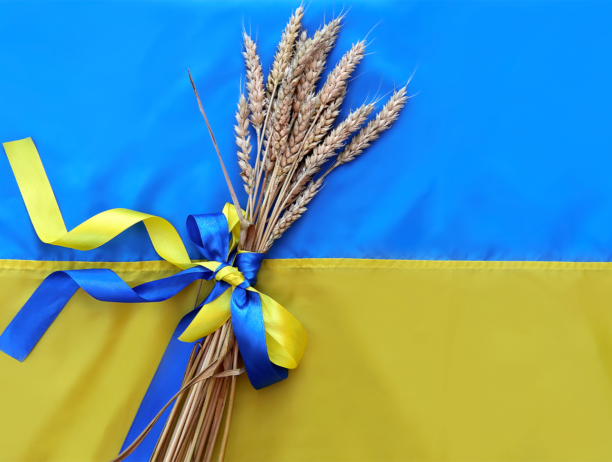 Ukrainian grain and a global food crisis. Source:Greenbiz 
The European Commission has reached an agreement with five countries of the European Union regarding Ukraine's food products, according to Valdis Dombrovskis, the Executive Vice-President of the European Commission for an Economy and European Commissioner for Trade.
"We have acted to address the concerns of farmers in neighboring EU countries and Ukraine. The EU Commission reached a political agreement in principle with Bulgaria, Hungary, Poland, Romania & Slovakia regarding Ukraine and agri-food imports in the EU," Valdis Dombrovskis said.
Valdis Dombrovskis announced the following key elements of the deal with Ukraine:
Withdrawal of unilateral measures by Poland, Hungary, Slovakia, and Bulgaria;

Exceptional safeguard measures for four products imported from Ukraine to the EU, namely wheat, maize, rapeseed, and sunflower seed;

€100 million support package for affected farmers in five EU member states: Poland, Hungary, Slovakia, Romania, and Bulgaria;

Safeguard investigations on some other products, including sunflower oil;
Work to ensure export to other countries via solidarity lanes.
Following Russia's invasion of Ukraine, which blocked some Black Sea ports, large quantities of cheaper Ukrainian grain ended up in Central European states due to logistical bottlenecks. Local farmers in Poland, Hungary, Slovakia, Romania, and Bulgaria claimed this has negatively impacted prices and sales in their countries.
On 15 April, Poland's government reacted to the protests of Polish farmers and temporarily banned Ukrainian food imports until 30 June.
The next day, Hungary also enacted a temporary ban on grain and oilseed imports from Ukraine, also until 30 June, a period that Hungary's Minister of Agriculture, István Nagy, said was sufficient "to find a long-term solution, consider a full duty-free regime for Ukrainian goods and the functioning of solidarity corridors."
On 16 April 2023, Bulgaria announced that it could consider banning Ukrainian grain imports. The same day, a European Commission spox said that unilateral action on trade by European Union member states is unacceptable.
The following day, Slovakia's government temporarily banned the import of grain and some other agricultural products from Ukraine.
On 17 April, the Ministers of Agriculture of Ukraine and Poland are expected to meet on the territory of Poland to sign an agreement on the further export of Ukrainian grain to third countries through the territory of Poland.
Related:
Tags: Bulgaria, European Commission, European Union, grain, Hungary, Poland, Romania, Russian invasion of Ukraine, Slovakia, Ukraine, Ukrainian agriculture