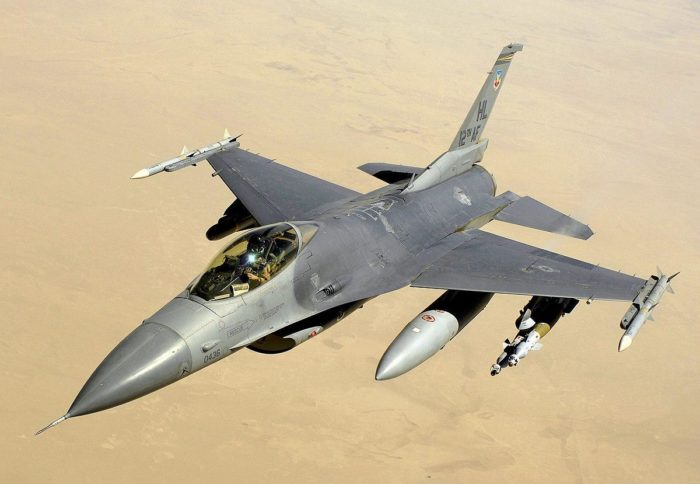 A F-16 fighter jet. Credit: Wikimedia Commons 
Ukraine's counteroffensive could be very difficult without air superiority, according to the Financial Times.
Ukraine desperately needs more fighter jets for successful breakout operations within the upcoming counteroffensive. Besides the lack of air superiority, Ukraine has other constraints to overcome in order to succeed during the much-anticipated counteroffensive.
The saturation of Russian defense lines with military manpower is another problem that the General Staff of Ukraine's Armed Forces will have to deal with on the occupied territories of Ukraine, according to the Financial Times.
35,000 Ukrainian soldiers will face 140,000 enemy soldiers on a 950-kilometer frontline, which makes the Ukrainian counteroffensive "very difficult," the Financial Times said. Successful breakout operations require synchronized work by all military units, from artillery and tanks to intelligence and engineers.
However, if the Ukrainian counterattack is powerful and fast, there is a chance that Ukrainian forces will break through the Russian defense. If that happens, the front may crumble, and Russian soldiers may start retreating in disarray, just as they fled during the successful Ukrainian counterattack in Kharkiv Oblast last fall. According to the Financial Times, Russian fortifications will be useless if such a scenario comes to life.
Related:
Tags: counteroffensive, F-16, fighter jets, military aid to Ukraine, Russian invasion of Ukraine, Ukraine