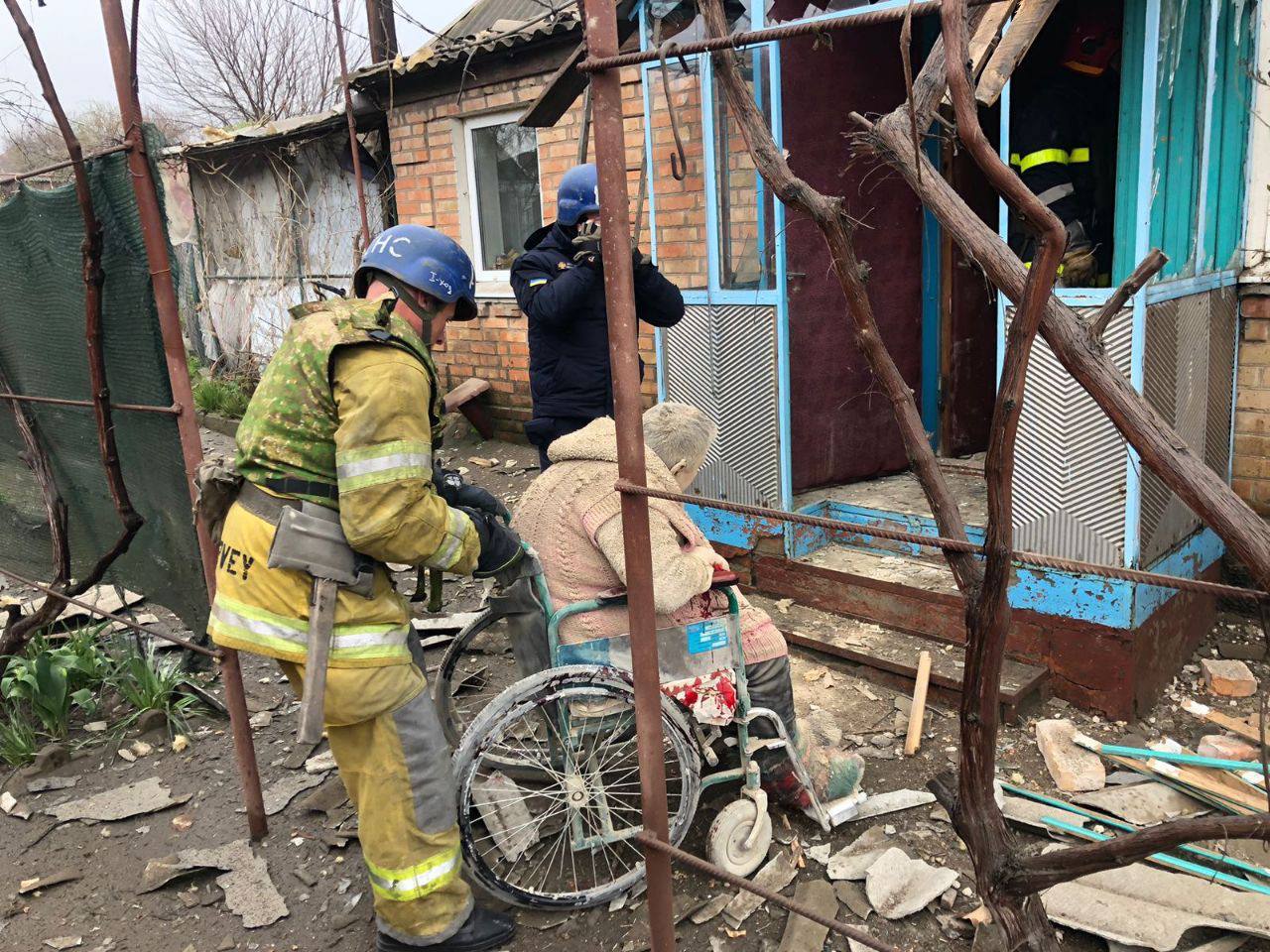 The aftermath of the Russian artillery strike in Nikopol, southeastern Ukraine.
Credit: Serhii Lysak/Telegram. 
Russian artillery strike damaged residential buildings and injured four people in Nikopol (Dnipropetrovsk Oblast, southeastern Ukraine), Serhii Lysak, the head of the Dnipropetrovsk Oblast Administration, reported.
Rescuers pulled out a 72-year-old man and a woman from the rubble and hospitalized them, Lysak said. Two more elderly people got slightly wounded: an 87-year-old man and a 74-year-old woman.
Artillery shells damaged 13 private houses, two outbuildings, and a car in the town of Nikopol. The rescue operation is ongoing. More people may be trapped under the rubble.
Related:
Tags: Nikopol