They beat Viktoriia on the head and ribs to make her break down; she screamed in pain, but did not cry. Ukrainians who did not bow to Russian occupation in Kherson Oblast tell how they survived the torture chambers, in which they never saw the Russian soldiers torturing them, forced to hide their heads under garbage bags.
As of 2022, Ukrainian law enforcement agencies documented 609 Russian war crimes in Kherson Oblast. The number of crimes is not final, as most of the oblast remains under Russian occupation. During the investigation, Ukraine found 15 torture chambers where Russian occupiers raped and beat civilians, including children. Former prisoners recall that Russian troops aimed not only to destroy people physically by taking away food, depriving them of sleep, and using torture tools such as electric shocks but to break their spirits.
According to Ukrainian law enforcement agencies, Russian troops and armed formations of Russia's proxy Luhansk and Donetsk "People's Republics"  killed over 1,500 civilians in Kherson Oblast. During attempts to evacuate, occupiers shot entire families and tortured activists in cold basements.
Two civilians, Valerii and Viktoriia, were also on the verge of death after being arrested and imprisoned in Russian torture chambers, Censor.net writes. When the Ukrainian Army liberated part of Kherson Oblast, they escaped and started a new life.
Today, they share their stories to ensure that the world will never forget the Russian atrocities and that those responsible for terrorizing the civilian population are held accountable.
Rules of violence
When Russian soldiers detained her, Viktoriia was helping volunteers distribute food to the oblasts' residents. Upon searching her apartment, the Russian occupiers found national symbolics and a piece of embroidery praising the Ukrainian Armed Forces. The occupiers immediately accused Viktoriia of cooperating with "the enemy" and took her to a torture chamber. There she witnessed terrifying interrogations and repeatedly heard the screams of others.
"They wanted us to break down, to cry, to apologize. But I never cried once. I just screamed in pain, but I didn't cry," Viktoriia recalled.
Even when guards struck her in the head and ribs, she only wailed in agony.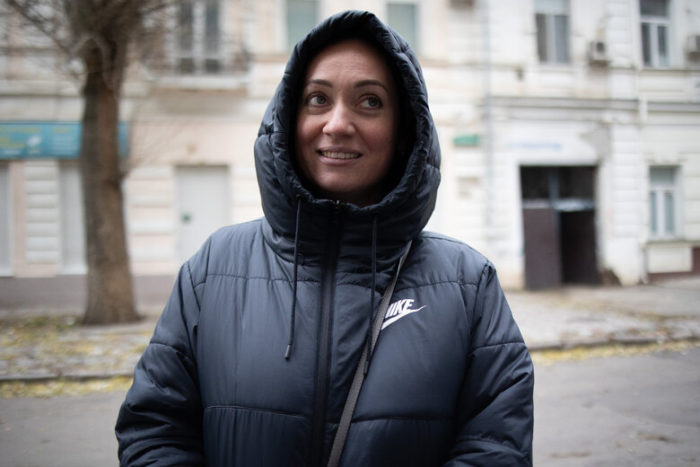 Russian war criminals tied Viktoriia's hands, electrocuted her, and threatened her with rape. They never sexually abused her. However, they regularly forced her to remove her T-shirt and bra. They also threatened to shock her chest with an electric current. Instead of toilets, there were bottles and bags.
Viktoriia said she and her five inmates in a tiny cell had to sleep on cardboard and cover themselves with garbage bags. Those bags needed to be put on a head if a Russian soldier came in under the rules of violence unleashed in prison.
The invaders monitored captives through video cams. They were not allowed to move or speak. Though Viktoriia soon discovered that the cams recorded only movement, not sound.
"Sometimes, we sang the Ukrainian national anthem. Very quietly, of course, so that it wouldn't be heard in the corridor," she said.
Once, Viktoriia asked for at least one more sheet of cardboard to make a bed on the floor.
She added "unexpectedly, they gave me a mattress and two blankets. But those were two blankets for five people in the cell."
Russian guards constantly deprived prisoners of meals.
"They gave us food in the evening, but not every day. They could feed us for four days and then not feed us for two days. We were given buckwheat porridge. And that's all," Viktoriia explained.
As the Ukrainian Army approached Kherson Oblast in October, Russian troops began to plan their retreat. To conceal their war crimes, the occupiers bused Viktoriia and her inmates out of the city and dumped them in different parts of the oblast. She eventually escaped and hitchhiked back home.
When Viktoriia returned to her apartment, she found the Russians had stolen her camera equipment, car, and savings worth $8,000. She recollected that the invaders were surprised and annoyed that a single woman could earn enough for her own apartment and car. Today, Viktoriia lives in Kherson and plans to stay in the city no matter of events in the future.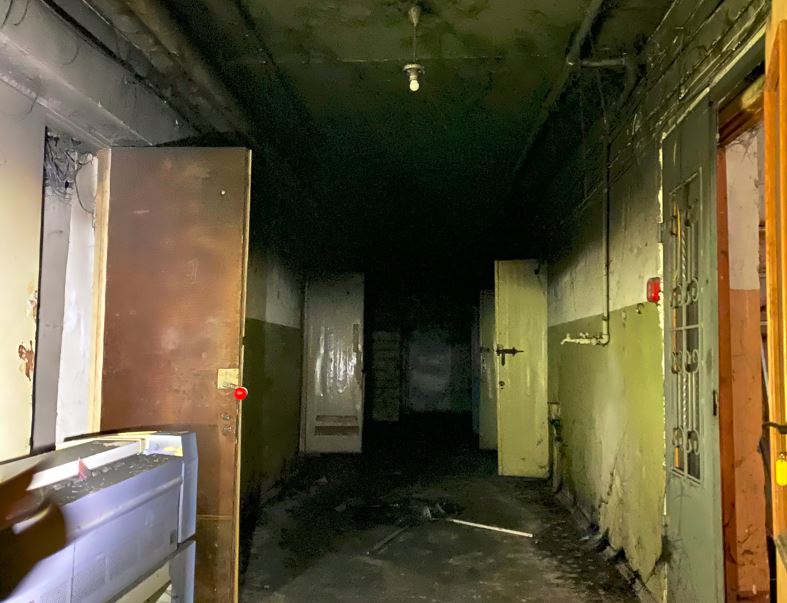 Handcuffed truth
When Russian soldiers entered Kherson Oblast, Valerii and his friends united in a partisan movement. They damaged Russian military equipment and cars, filled tanks with water, and painted Ukrainian flags on buildings. At some moment, the invaders realized they were not welcome in the region and began mass arrests.
On Ukraine's Independence Day, the Russian military broke into Valerii's apartment on a tip from a man familiar with partisan activities. The soldiers pressed him to the floor with a gun. They beat him, blindfolded and pushed him into a car. The Russian occupiers also detained his girlfriend, Olha.
The Russian occupiers took Valerii to the former building of the Kherson Regional Court. They used it as a prison for those who opposed Russian occupation. Then, both FSB and the military interrogated Valerii. They demanded to leak the names and addresses of other partisans.
Despite torture, he remained silent.
"I was beaten on the ribs and legs, but not on the face, so there were no obvious signs of torture. They also used electric shocks," Valeriy recalls. When asked by journalists whether there were cases when people died after such torture, Valeriy replied: "Most likely, yes." He could not see other victims, as his eyes, like those of other people, were covered by bags on their heads as they walked down the corridors. But he could clearly hear people crying and screaming during the torture that took place every day.
The conditions were unbearable, he recalled. Valerii had to put a plastic bag every time Russian guards walked into a cell with one hand. The other hand was handcuffed to the radiator.
"We were not allowed to lie during the day, only at night," he said.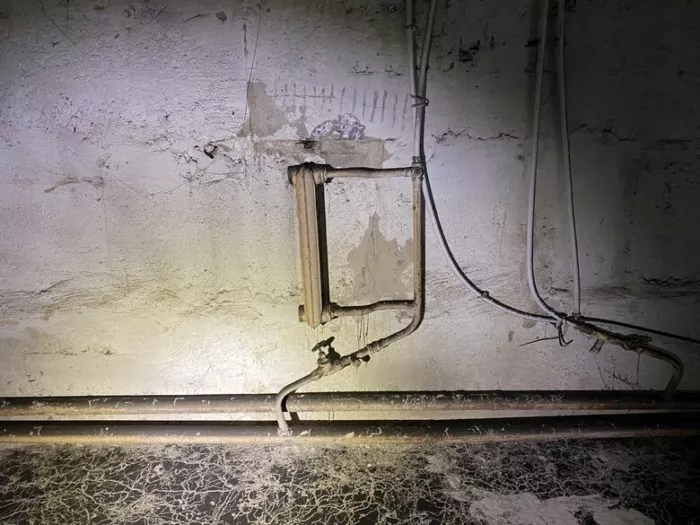 Russian soldiers didn't provide people with food and drinking water. Their only water was technical and dirty, so Valerii used his T-shirt as a filter. During the captivity, the partisan lost 15 kilograms. Later Russian occupiers took Valerii outside the city and held him in a closed cell.
Before retreating from Kherson Oblast, Russian troops released all the prisoners, including Valerii and Olha. They returned to the city and began volunteering. Today, the couple helps older people by distributing food.
Meanwhile, the Ukrainian authorities have been calling for a Special Tribunal to punish Russia's crimes of aggression and war crimes against the civilian population.
On 19 February, US State Secretary Anthony Blinken said that the US government determined that Russian forces committed crimes against humanity in Ukraine as a part of "the Kremlin's widespread and systematic attack against Ukraine's civilian population."
In an official statement, the US Department of State said, "There can be no impunity for these crimes. All those responsible must be held accountable. As today's determination shows, the United States will pursue justice for the people of Ukraine for as long as it takes."
Related: