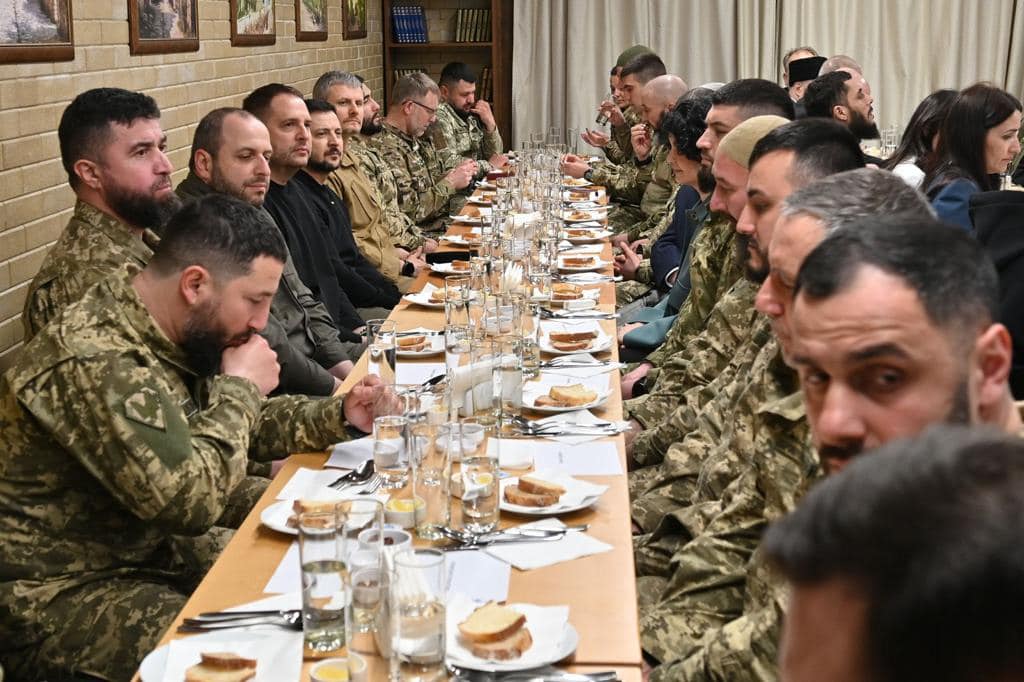 The first official iftar in Ukraine. Photo: Tamila Tasheva 
On the evening of 7 April, Ukrainian President Volodymyr took part in Iftar, the fast-breaking evening meal of Muslims during the Ramadan fast, and announced the start of a new official tradition.
Zelenskyy stated that this was the first such Iftar with the participation of Muslim military Muslim servicemen, diplomats, and the Mejlis of the Crimean Tatar people.
"Today we are starting a tradition for Ukraine – an Iftar at the official level together with our heroes – the Muslim soldiers, together with the Crimean Tatar Medzhlis, together with representatives of the entire Muslim community of Ukraine. This affirms that Ukraine values every person, every community," Zelenskyy said during the opening of the Iftar, according to Ukraine's Permanent Representative of the President to Crimea Tamila Tasheva, who was also present.

 

"This is not only the first Iftar in Ukraine at a high state level and at the initiative of the President of Ukraine, but also a powerful message to the whole world – about our unity and expression of respect for Islam, for the multiethnic, multiconfessional nature of our state, its diversity, which can only be preserved in conditions of democracy and freedom," she added.
Tasheva stated that a "new history of Islam is being created" in Ukraine, which includes Muslims, both women and men, who fight for the independence and freedom of Ukraine, Muslims in Crimea who are withstanding the Russian occupation of their homeland and are persecuted for their faith but do not lose their strength or spirit.
She recalled that during Zelenskyy's power, the Ukrainian parliament gave Crimean Tatars, who are also the largest Muslim community in Ukraine, the status of an indigenous people along with three other Crimean nations, as well as granted the status of Muslim religious holidays Ramadan Bayram and Kurban Bayram the status of official holidays.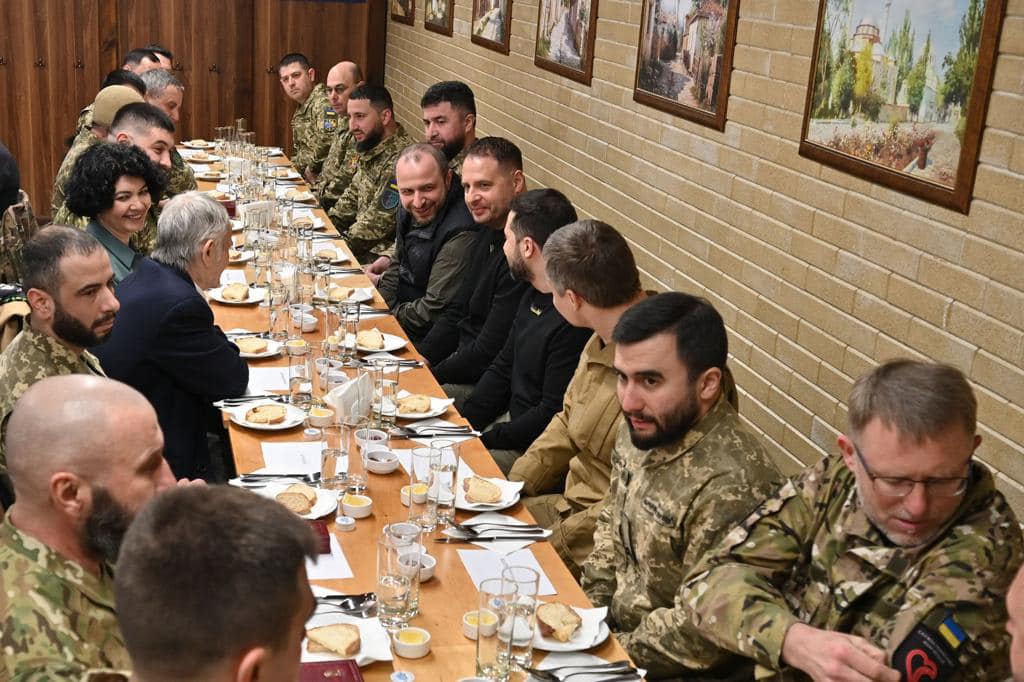 The first official iftar in Ukraine. Photo: Tamila Tasheva
The Iftar took place amid turmoil in Ukraine's Orthodox life, in which the Ukrainian state has ordered the Moscow-backed Ukrainian Orthodox Church to leave a major monastery in Kyiv and a string of questionable incidents of parishes switching jurisdiction to the independent Orthodox Church of Ukraine amid growing anger at the Moscow-backed church.
Related:
Tags: Crimean Tatars, Muslims, Zelenskyy