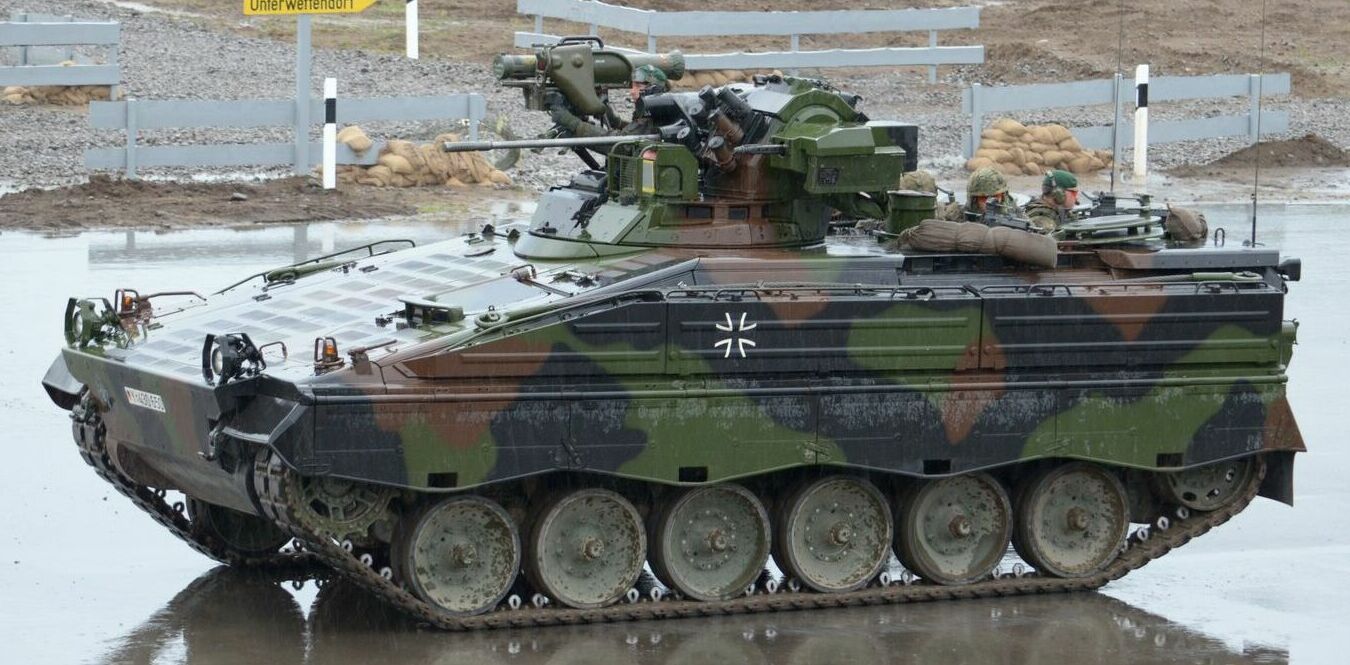 Marder IFV. Illustrative image: Wikimedia Commons 
The German newspaper Spiegel reports that Berlin has announced plans to increase its military aid spending to Ukraine in the coming years by several orders of magnitude, from three billion euros currently to over 15 billion euros.
Der Spiegel reportedly obtained a four-page-long letter from the country's Finance Ministry to the Parliament's Budget Committee, which "politely asks parliamentarians for more money." The letter's message is that the German government wants to "dramatically expand military aid to Ukraine in the coming years."
"So far, Berlin has allocated 2.2 billion euros in the current budget year for the 'upgrading of partner states in the field of security, defense, and stabilization.' With this money, the Ministry of Defense is paying for a large part of the arms deliveries to Ukraine, but also for the replenishment of systems that were handed over from Bundeswehr stocks. […] This sum is to be more than doubled this year, by 3.2 billion euros to over 5.4 billion euros," Spiegel wrote.
Additionally, 8.8 billion euros are to be made available in the coming years for "commitment appropriations," meaning that the Defense Ministry would be able to conclude contracts for the corresponding amount. Previously, only one billion euros had been budgeted for this purpose.
"Overall, this will increase the Ukraine aid from the current 3.2 billion to over 15 billion euros," Spiegel says.
According to Spiegel, the Finance Ministry says new matériel deliveries are necessary due to the high matériel losses of the Ukrainian Armed Forces, adding that "for the needs-based sustainable equipment of the Ukrainian Armed Forces, numerous procurement contracts must be concluded without delay, which establish payment obligations also for future budget years."
Read also:
Tags: aid for Ukraine, Germany, western weapons