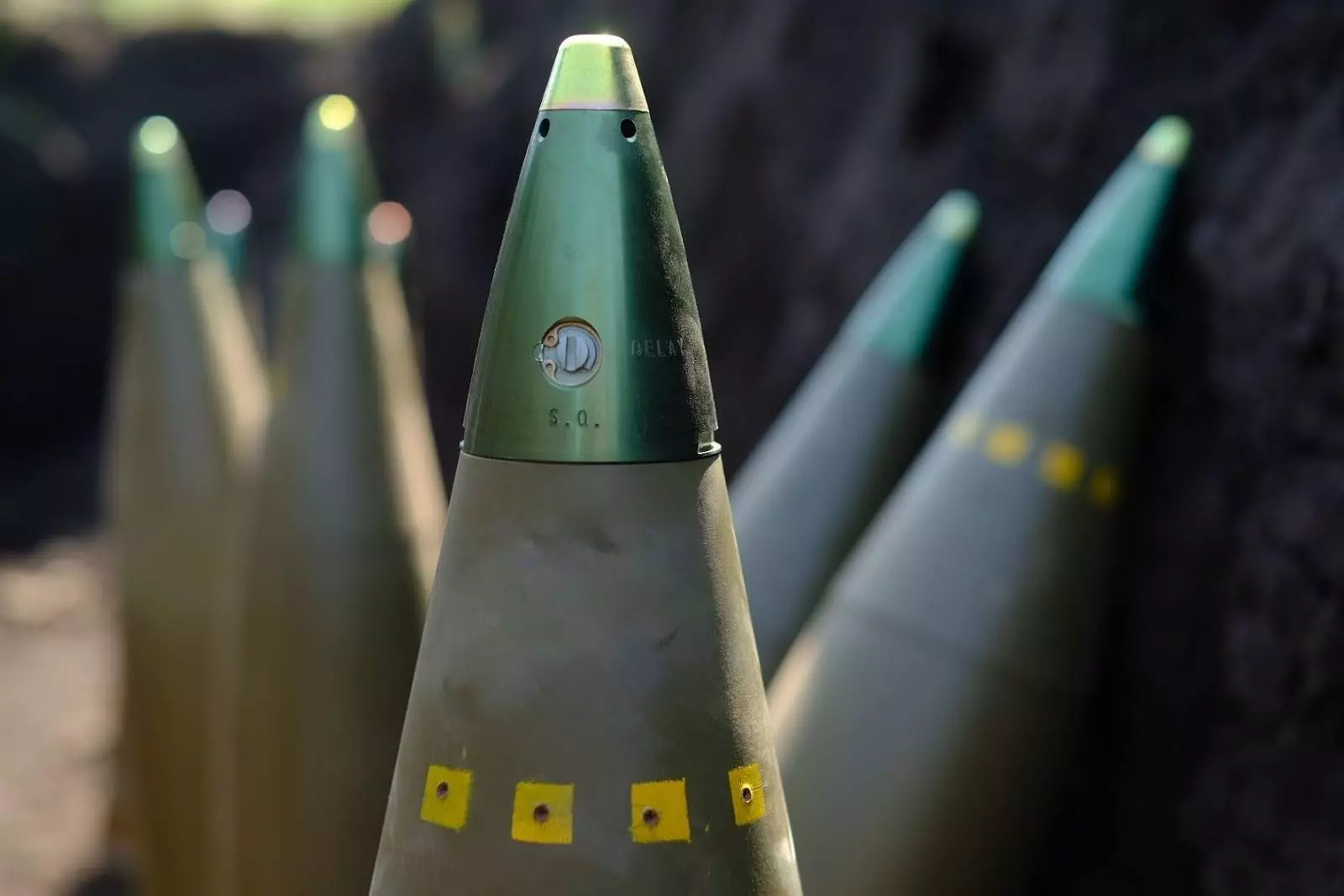 155mm ordnance for M777 gun. Photo: US Embassy in Ukraine 
France will double the number of 155 mm shells delivered to Ukraine, bringing them to 2,000 per month, announced the French Minister for the Armed Forces Sébastien Lecornu in an interview with Le Figaro published on 28 March, BFM Business reports.
Paris will "deliver ground equipment necessary for Ukraine's counteroffensive: we are thus doubling the delivery of 155mm shells to bring it to 2,000 per month starting from late March," he said in a joint interview with Economy Minister Bruno Le Maire.
According to NATO chief Jens Stoltenberg, Ukraine currently uses 4,000-7,000 artillery shells per day against Russia's 20,000. Shell shortages prompted Ukraine's allies to seek ways to increase ammunition supplies.
EU greenlights €2 billion plan to boost ammunition supplies to Ukraine
In Ukraine, a range of artillery systems, including self-propelled howitzers like the French CAESAR, German PzH2000, Polish AHS Krab, Slovak Zuzana, Ukrainian Bohdana, and towed artillery pieces like the American-made M777, utilize NATO standard 155 mm shells.
Ukraine's soviet legacy artillery systems and Russian artillery pieces use the Soviet-standard 152 mm ordnance.
Read also:
Tags: aid for Ukraine, ammunition