Gen. Oleksandr Syrskyi, the Commander of the Ukrainian Ground Forces, has made another visit to the hottest spots in the Bakhmut direction in Donetsk Oblast to assess the situation in the area and take "a series of measures to address problematic issues that hinder the effective execution" of combat tasks by the Ukrainian forces, the Military Media Center reported.
Gen. Syrskyi said:
"The most intense phase of the fighting for Bahamut is ongoing. The situation has been consistently difficult. The enemy suffers significant losses in human resources, weapons, and military equipment but continues its offensive operations. Our defenders heroically hold back the enemy's onslaught in extremely difficult conditions, leaving no chances for the enemy to realize his plans."
According to Syrskyi, the defense of Bakhmut is "necessary for military reasons" and is based on the proper use of the city's defensive capabilities, fortifications, and firing emplacements.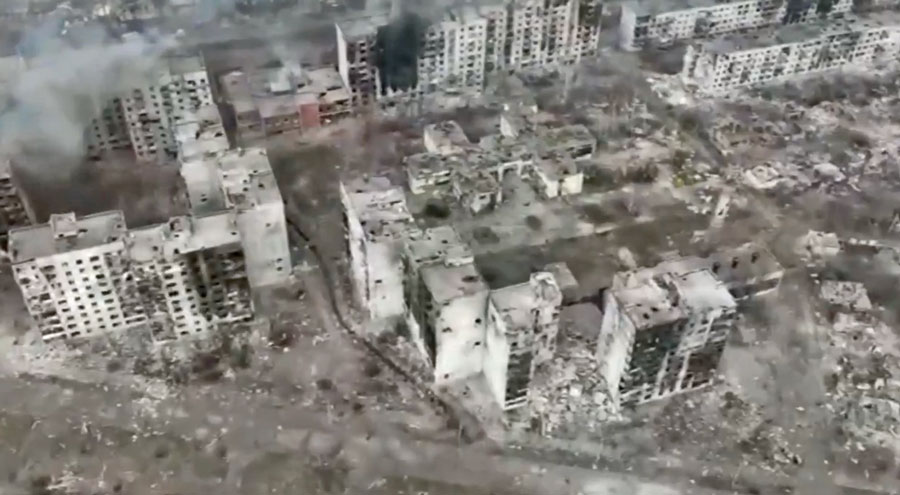 "The courage and heroism of our soldiers, combined with the skilled use of weapons, maneuvering forces and means, have enabled the defense of the city to exceed all limits and predictions. We are considering all possible scenarios and will act in accordance with the situation that has developed," said Oleksandr Syrskyi.
In early March, top Ukrainian military commanders decided to continue the defense of Bakhmut, despite the threat of encirclement.  Lately, Gen. Syrskyi said that Ukraine would take advantage of the fact that Russian forces had been losing steam near Bakhmut. Meanwhile, President Volodymyr Zelenskyy says Ukraine is not launching a counteroffensive yet due to a shortage of ammunition and weapons. At the same time, Deputy Defense Minister Hanna Maliar urged to keep public silence regarding the upcoming Ukrainian offensives.
Read also: