As Russian troops are getting exhausted trying to capture Bakhmut at any cost, Ukraine will take advantage of this opportunity "very soon" as it did before in Kyiv and Kharkiv oblasts, Gen. Oleksandr Syrskyi, commander of the Ukrainian Ground Forces, wrote in Telegram.
The Russian forces have been trying to take the city of Bakhmut in the northwest of Donetsk Oblast for months.
Gen. Syrskyi wrote:
"The aggressor does not give up hope of taking Bakhmut at any cost, despite the losses in manpower and equipment.  The main forces of the [Russian Federation] in this direction are representatives of the PMC Wagner. Not sparing anything, they are losing significant strength and are becoming exhausted. Very soon, we will take advantage of this opportunity, as we did once near Kyiv, Kharkiv, Balakliia, and Kupiansk."
He referred to two successful military operations conducted by Ukraine in 2022.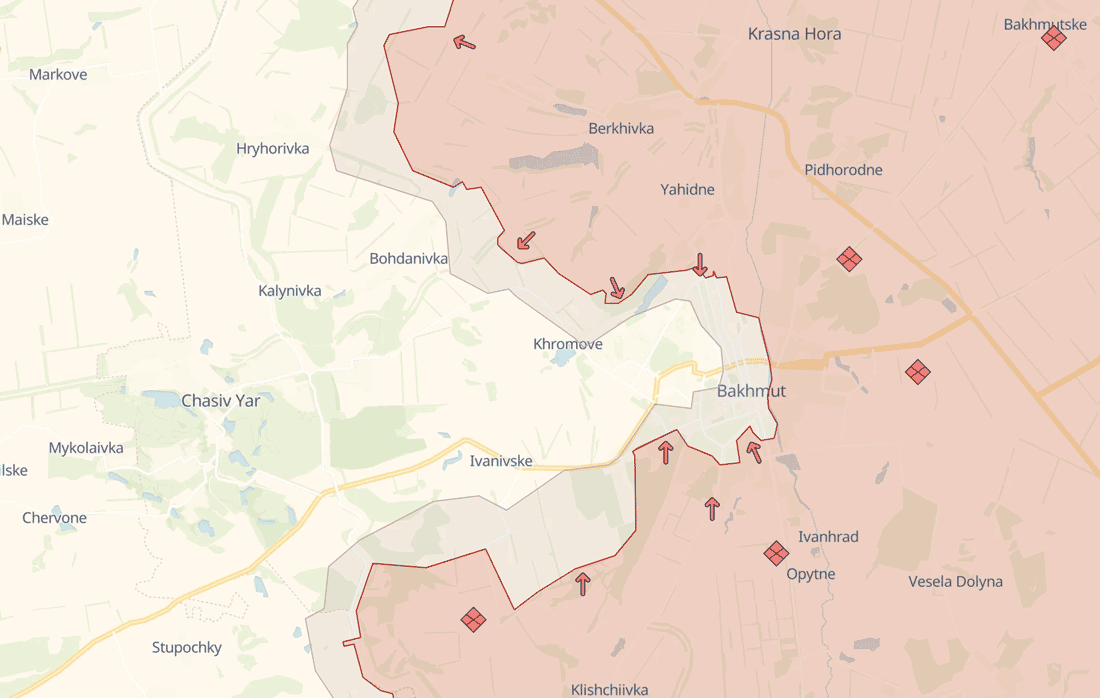 In late March 2022, after a month of failed assaults on Kyiv, facing staunch Ukrainian resistance and the threat of encirclement, Russia had to withdraw all its forces from Ukraine's northern oblasts of Kyiv, Chernihiv, and Sumy, officially presenting the move as a "goodwill gesture."
In September 2022, Ukraine liberated most of the occupied parts of Kharkiv Oblast, the northwestern part of Donetsk Oblast, and small areas of western Luhansk Oblast during the blitz operation known as the Kharkiv counteroffensive. Russian troops chaotically retreated from the area within days, later calling their rout a planned "regrouping."
Gen. Syrskyi also praised Ukrainian soldiers fighting in the country's east, "particularly the units of 93rd, 10th, 57th, and 5th brigades," who show "superhuman resilience, courage, and bravery" under continuous fire of the enemy's artillery and aircraft.
Read also: