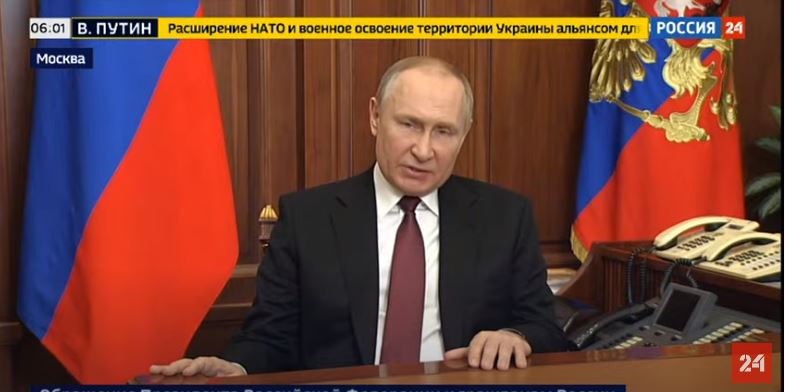 Russia was not ready to invade Ukraine following the Russian annexation of Crimea back in 2014 due to several reasons, Russia's President Vladimir Putin said in an interview with the Russian state-owned TV broadcaster Rossiya-1.
The full-scale invasion of Ukraine was not possible nine years ago due to the situation in the economy of the Russian Federation and the lack of the necessary weaponry, Vladimir Putin said.
"We had no hypersonic weapons back then, but now we do have them," Putin replied to a Russian propagandist Pavel Zarubin who asked why Russia did not start the so-called special military operation in Ukraine earlier. "Now we have other modern systems, apart from the hypersonic weapons. But there was nothing like that in 2014," Putin added.
Russia "always strived to resolve all issues by peaceful means," Putin said talking about the ninth anniversary of the Russian annexation of Crimea.
"It was our sacred duty to protect residents of Crimea from Nazis. There was no chance for us to act in any different way," Putin added to justify the annexation of the southern region of Ukraine.
Russia's President did not provide any evidence for his statement, according to which Ukraine is a Nazi state that poses a threat to the Russian people.
Related:
Tags: #CrimeaIsUkraine, Crimea, Putin, Russian invasion of Ukraine