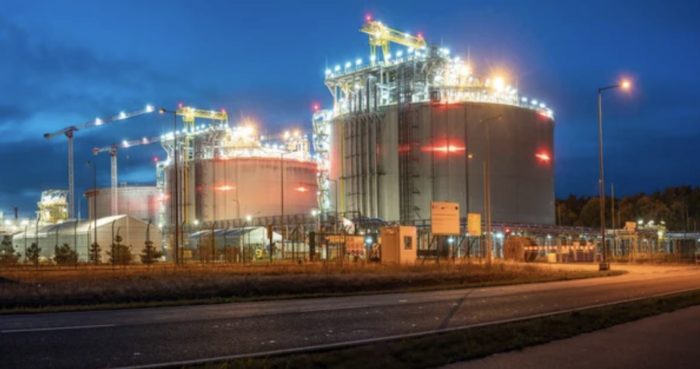 LNG GasPort, LNG transmission installations and gas tanks, an illustrative image/ Source: depositphotos 
The EU finally proclaimed the need for independence from Russian fossil fuels; yet, European companies are helping Russia expand LNG production, not only paving the way to another dependency but also jeopardizing climate goals.
Following the start of Russia's brutal invasion of Ukraine, the European gas industry announced that it plans to commission 195 billion cubic meters per year of liquefied natural gas (LNG) import terminal capacity by 2026.
According to Global Energy Monitor, implementing such plans will cost at least €7 billion. For comparison, the EU imported 155 bcm of gas from Russia in 2021, including LNG supplies.
But will the entire volume of new capacities be used to replace gas from Russia? Unfortunately, no.
Little known but very concerning is the fact that in 2022 Russian liquified natural gas (LNG) production grew by 8%.
Russia, contrary to the sanctions, has expanded shipments of LNG to Europe and is building another LNG terminal in the Arctic.
And this, in part, is facilitated by western firms. Russia still exports 10 to 15 Terawatt hours (TWh) per month of LNG to the EU. This is not subject to sanctions but could be cut unilaterally by Russia at any time.
Most scandalous is the fact that western companies, like Baker Hughes, Siemens, Technip, and GTT, were supporting the major expansion of the Russian gas industry by participating in the Arctic LNG-2 project. Most of them have withdrawn, but only after Putin unleashed his brutal invasion of Ukraine.
This should not be allowed in the first place. Supporting Russia's gas infrastructure expansion is not only about feeding the war in Ukraine. Western contribution to the construction of the Arctic LNG-2 terminal could be one of the final straws to break the camel's back regarding climate disruption; it can put the 1.5°C Paris Agreement climate target off reach.
Arctic LNG-2 aims to transport and sell more Russian gas to international markets and could double the LNG exports capacity of Novatek, Russia's biggest private gas producer. Before Russia attacked Ukraine, Arctic LNG-2 was set to be launched this year and reach a full production capacity of almost 20 million tonnes of LNG annually.
US-based Baker Hughes provided equipment and components for the Arctic LNG-2 project for many months after the invasion in Ukraine began. Furthermore, in January 2023, it was revealed that the same enterprise of Baker Hughes in Montrose (Scotland) that was sending technology to Russia for Arctic LNG-2 throughout 2022 has received in total £4.9m ($5.9m) of the UK taxpayers' money in grants.
Another important western technology provider involved in the Arctic LNG-2 project is the French company Gaztransport & Technigaz (GTT), the world's key engineering firm that provides technology and systems used in LNG tankers. Originally GTT was set to provide services to Russia's Zvezda shipyard for the construction of 15 ice-class LNG tankers for Novatek.
In January 2023, GTT publicly announced its exit from Russia, following Total Energies, but in practice, this exit is not happening. It is reported that GTT is still involved in constructing two specialized Arc7 LNG carriers for Russia. GTT is also continuing to work on constructing two critically important floating storage units (FSU) that Novatek ordered in 2020.
Expansion of gas infrastructure: corporate greed, war profiteering, and a death threat to climate
The involvement of the US and EU-based firms in such a major fossil fuel infrastructure expansion project in Russia should have been banned by governments, not subsidized. If finished and launched with equipment and services provided by Baker Hughes, Siemens, Technip, and GTT, the Arctic LNG-2 can set a fuse to Russian carbon bombs – unlocking extraction at new gas fields and further gas exploration in the Arctic, which is a death threat to climate and environment.
The EU is already the largest LNG importer in the world. The EU's overall LNG import capacity is around 157 bcm in regasified form per year – enough to meet around 40% of the continent's total gas demand.
That is why it is important to make a clear distinction between the construction of LNG terminals aimed at overcoming dependence on Russian gas and those caused by corporate greed, war profiteering, and impunity for the fossil fuel industry.
After all, the same gas lobbyists who are now promoting new projects under the false pretext of energy security have received millions from Russia's Gazprom and Novatek and served their interests for many years.
Given these facts, it's time to address the truth: EU countries should take a more balanced approach to LNG expansion and start building real energy and climate security.
The first obvious step to take is to stop Russia's plans to expand LNG production.
It is clear that supporting the supply of Russian LNG does not contribute to the ultimate goal of ending dependence on Russian energy.
That is why European companies should immediately cease cooperation with Novatek and withdraw all equipment, software, and any other assets that have been provided for Arctic LNG 2 and related infrastructure.
The European Union must rein in private companies and stop providing state support to projects that benefit Russia.
Without such actions, the EU's commitment to peace, climate protection, and energy security will not be credible.
And of course, the next step is to implement the EU regulation on coordinated measures to reduce gas demand. This regulation is part of the REPowerEU plan to end Europe's dependence on Russian fossil fuels.
This should be the main guarantee that Russian gas will never return to European markets.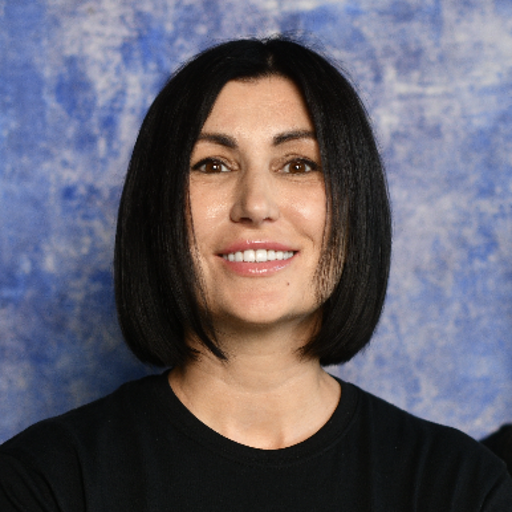 Dr. Svitlana Romanko is the Founder and Director of the Razom We Stand campaign to ban all fossil fuels from Russia, end the war in Ukraine, and boost a revolutionary clean energy transition everywhere in the world.
Related:
Tags: liquified natural gas (LNG), Russian invasion of Ukraine, Sanctions against Russia