The Prime Minister of Iceland, Katrin Jakobsdóttir, and the head of the country's Foreign Ministry, Tordis Kolbrun R. Gylfadóttir, arrived in Ukraine on March 14, Iceland Review announced.
On Tuesday morning, both representatives of Iceland visited Bucha and Borodianka. According to Jakobsdottir, it is important to witness the consequences of the war and communicate with those who survived the Russian attacks.
Jakobsdóttir is expected to discuss and present further support to Ukraine during the trip. She is scheduled to meet with President Volodymyr Zelenskyy.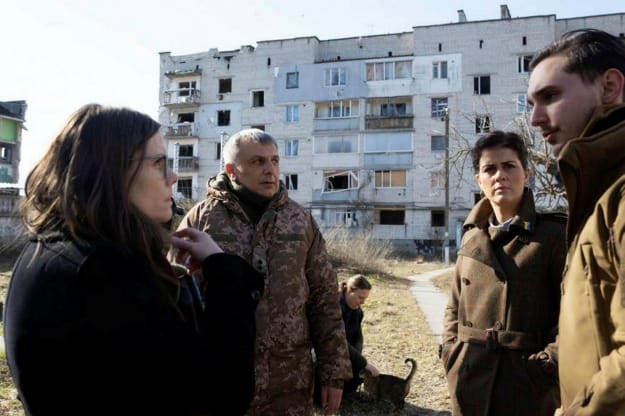 The reason for the visit is, among other things, Iceland's presidency of the Council of Europe and the summit of the Council of Europe, which will be held in May in Reykjavík. Jakobsdóttir noted that it is very important for the Icelandic authorities to meet with Zelenskyy on the eve of the summit. "This (Council of Europe summit. – Ed.) will be the main issue," mbl.is quotes the PM.
Jakobsdóttir did not say whether she and the foreign minister would insist that Zelenskyy come to Iceland. "Of course, he has already said that he will participate in the meeting, whether it will be through remote equipment or he will come in person," she said, adding that the Ukrainian issue will be central to the summit in May. The 4th summit in the history of the Council of Europe will be held in Reykjavík in May 2023.
Unlike the EU, G7, and G20 leaders' summits, which are regular events, in the history of the Council of Europe there have been only three summits of the leaders of the member states. The first summit was held in Vienna in 1993, the second in Strasbourg in 1997, and the third in Warsaw in 2005.