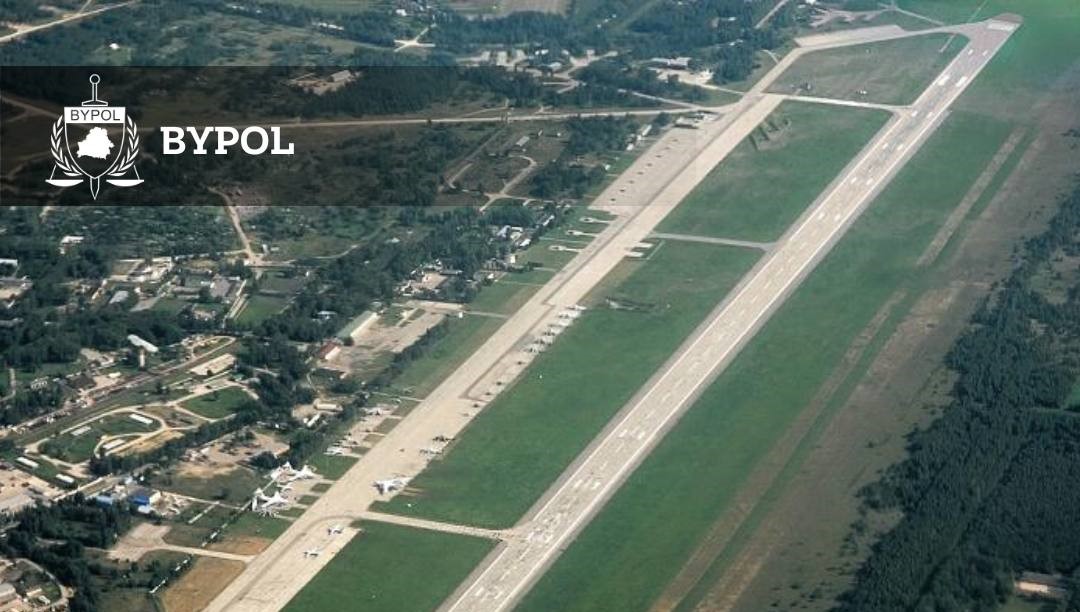 Machulishchi airfield in Belarus.
Credit: BYPOL 
Locals in Machulishchi (12 kilometers from the Belarusian capital Minsk) heard at least two powerful explosions at the military airfield that hosts Russian air forces, BYPOL reported. BYPOL is a Belarusian organization that was created by former employees of law enforcement agencies to counter the Belarusian authorities.
Two explosions in the area of Machulishchi airfield were reported at around 8 am and 9:30 am today, according to BYPOL. As a result of the explosions, a Russian military aircraft was allegedly damaged. According to BYPOL, the Russian airborne early warning and control aircraft Beriev A-50 was seriously damaged by explosions.
Locals in Machulishchi report a large number of military and traffic police vehicles in the area near the airfield. Belarusian police check all the passing cars in the area, according to BYPOL.
Machulishchi airfield is actively used by Russian air forces that launch missile attacks on Ukraine.
Related:
Tags: Belarus, Russia, Russian invasion of Ukraine