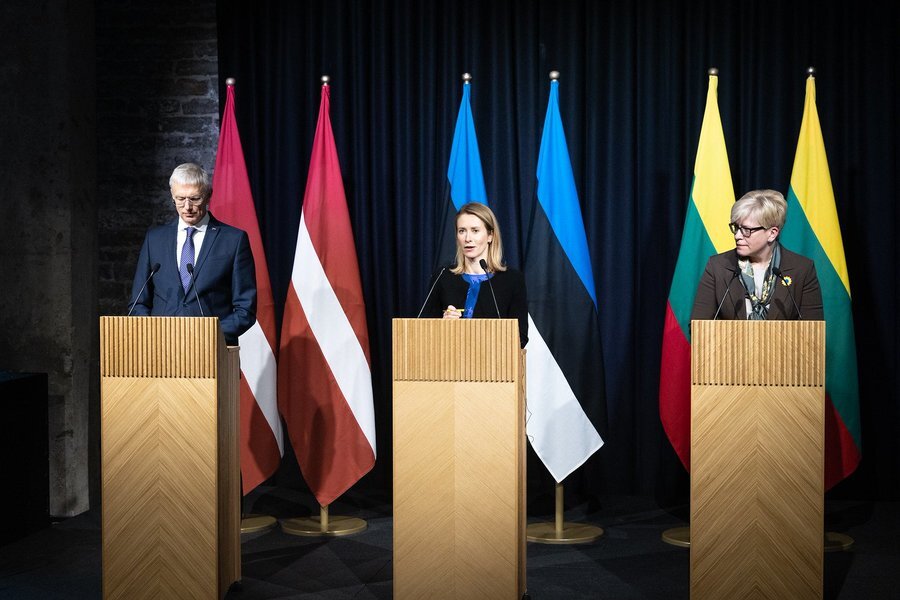 Prime ministers of Latvia, Estonia and Lithuania in Tallinn on 3 February 2023. Credit: Estonian Prime Minister's Twitter 
Russia's invasion of Ukraine and war crimes against Ukrainians must be punished, Estonia's Prime Minister Kaja Kallas said during the meeting with the Prime Minister of Latvia Krišjānis Kariņš, and Prime Minister of Lithuania Ingrida Šimonytė in Tallinn on 3 February 2023.
"Russia's crime of aggression must be punished," Kallas said. "There can be neither impunity nor immunity for this ultimate international crime. Russia's crime of aggression needs to be tried before the international court."
European Parliament pushes for special tribunal to punish Russian crimes in Ukraine
The prime ministers of three Baltic states urged the International Olympic Committee to suspend Russian athletes and ban their participation in the Olympic Games that will take place in Paris in 2024.
"Every third Russian athlete in Beijing also belonged to the Russian army, the very same army that is killing Ukrainian athletes today," Estonia's Prime Minister noted. "How can it be fair play for Ukrainian athletes to stand side by side with Russians?" 
Related:
Tags: aid for Ukraine, Estonia, Latvia, Lithuania, Olympics, Russian invasion of Ukraine