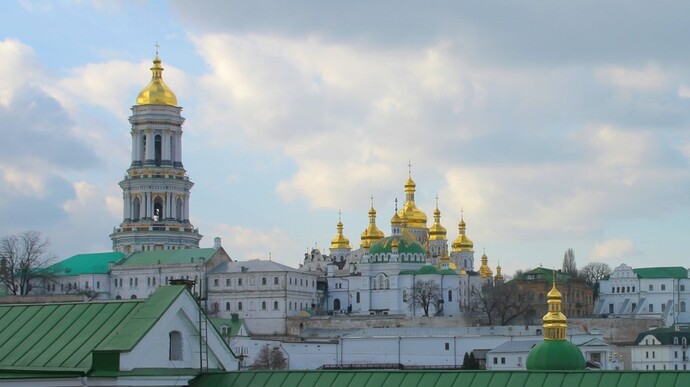 The Russian-affiliated church in Ukraine, known as the Ukrainian Orthodox Cof the Moscow Patriarchate, has lost its rental privileges in the Dormition Cathedral and the Trapezna Church of the Kyiv Pechersk Lavra.
While the entire Lavra complex belongs to the Ukrainian state, the Russian-affiliated church used to rent the churches since the collapse of the USSR. After the church's top management was accused of collaborating with Russian invaders, the special commission returned the churches of the Kyiv-Pechersk Lavra to state control.
The commission included representatives of the National Nature Reserve, the Miller Law Company, the Ukrainian Orthodox Church, and the Ministry of Culture, Ukraine's minister of culture Oleksandr Tkachenko informed.
"The commission began its work on January 2 and was engaged in inventorying the property, as well as drawing up a technical inspection report for two buildings. The work of the Commission provided a comprehensive description of the property of the Assumption Cathedral and the Trapezna Church, the condition of icons, and other property in order to return it to the balance keeper. The Ukrainian shrine should serve the entire Ukrainian people, and we will adhere to this principle in the future," the Ukrainian minister of culture said.
Kyiv-Pechersk Lavra is a Ukrainian monastery and related churches in the Kyiv center, built in the 11th century. The Orthodox Church of the Moscow Patriarchate in Ukraine used to rent part of the Lavra.
Ukrainian security service accused many of the priests of the Moscow-affiliated church of collaboration with Russian invaders after conducting several fo searches.
Ukraine edges closer to banning Moscow-backed Orthodox Church